Notice
: Undefined property: stdClass::$showShadow in
/home/mercdigi/public_html/wp-content/themes/mercdigital-theme/classes/BlogStyling.php
on line
16
Do I Need a Business Listing?
Impression
May 23, 2019
Notice
: Undefined property: stdClass::$showShadow in
/home/mercdigi/public_html/wp-content/themes/mercdigital-theme/classes/BlogStyling.php
on line
16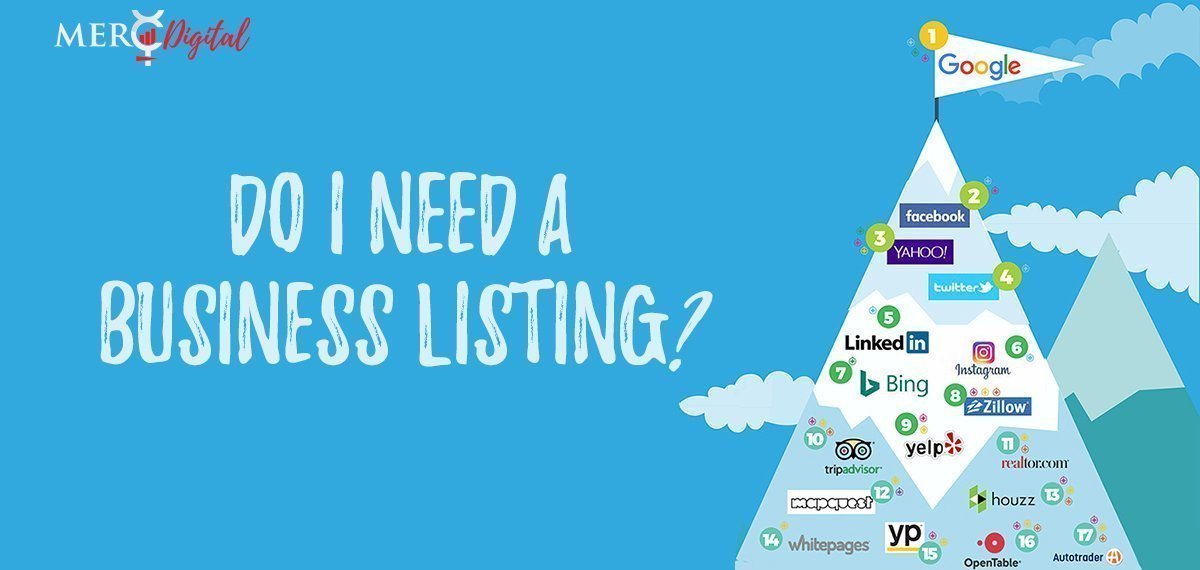 I have a website, so why do I need a business listing?
Many business owners are so focused on the larger projects of website design and social media that they overlook the need for a Business Listing. However, these straightforward listings play a vital role in reputation, rankings, and revenue. While it can be time-consuming to claim an existing business listing or to submit your company data to the many different directories, inclusion in most directories and local data indexes is free. For brick-and-mortar stores, or businesses operating within a geographical area, local business listings are an extremely powerful tool.
What is a Business Listing?
Your Business Listing is an online entry for your company that is listed on a Web Directory. While the listed details vary slightly according to each directory, your listing will generally include business name, address, contact details such as a telephone number or email address, website link, service area, range of services and products, staff numbers, and professional associations. Some sites might also include reviews or user comments. Information stored on the Web Directory is both searchable and browsable. Listings are organized into categories such as industry, niche, location, activity, or size. Enhanced listings are also available that include detailed information on services and prices like restaurant menus, beauty salon treatments, financial planning services, gym class timetables, and more.
A business listing is a basic online profile that contains all the information consumers need to know when first searching for your business. Potential customers can search and discover your profiles on sites like Google, Yelp, and Facebook to quickly find out if you offer a service or product they need.
As some business listing data comes from webcrawlers or has been gathered over time, it is essential that business owners check on the accuracy of their data across the internet. Inconsistent or incorrect business listing data can misdirect consumers and negatively impact your business reach.
Generally, a company might choose to submit their business listing to just the major directories like Google My Business, Yelp, Foursquare, Bing, and CitySearch simply because, with hundreds of different business directories, it would take hundreds of hours to manually submit data to each online platform.
But these directories are just the tip of the mountain. Digital Marketing experts can offer a range of automated business listing and syncing services to get you visible on hundreds of sites.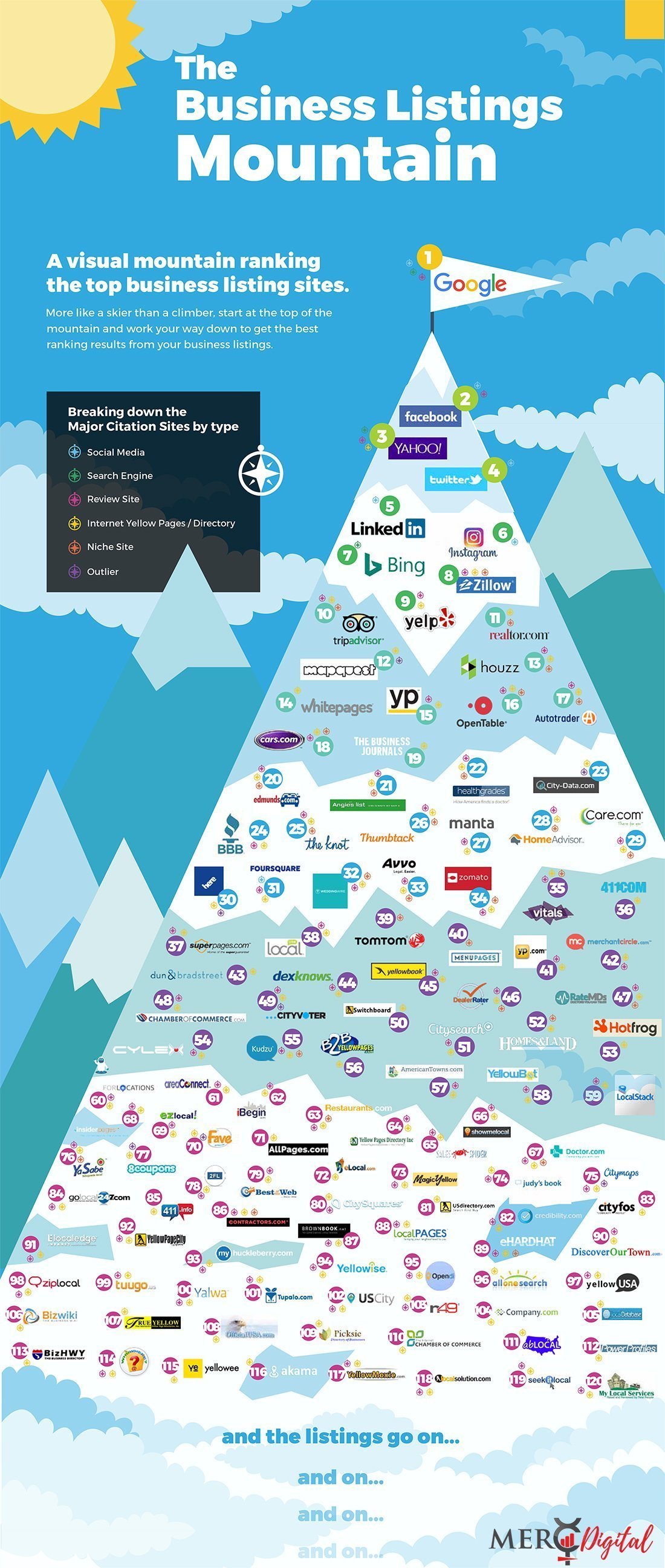 Get found in local searches and drive traffic to your business.
Talk to the MercDigital Marketing experts to find out how we can help you create a new business listing for your business, claim an existing listing, and distribute your business details across the web.
Your managed Listing Build includes an information-rich business listing to help your business get found. We ensure a mobile-optimized design with well-written code using structured data markup.
Our managed services will distribute your business details to major aggregators to ensure your information is found by more search engines and more customers.

Want more advice on digital marketing or up-to-date news on the latest strategies and marketing solutions? Follow us on Facebook or Twitter. We'd love to hear from you. 

Discover More of MercDigital's Marketing Services
Ready to find out more?
Contact us to see how MercDigital can help grow your business.