Beat Churn with Online Reputation Management
Impression
If Client Churn is a Problem for Your Business, Online Reputation Management is Your Solution.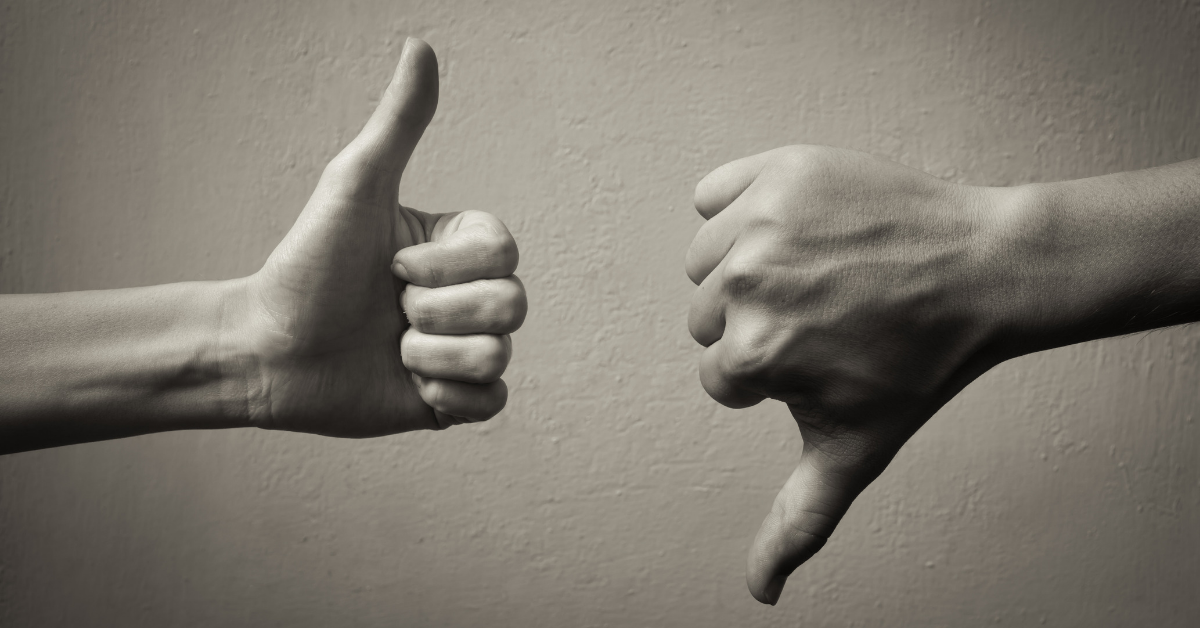 If you're looking for an effective way to retain your clients, set your eyes on the stars with active online reputation management!
We all know that a business's online reviews and reputation is vitally important, but how reviews are managed may be even more critical. Research shows that businesses who work to improve their online reputation see far better customer retention rates. But that's not all: it's the method used to manage your business reputation that matters most.
An analysis of data from 130,000 SMBs using reputation management solutions uncovered new strategies for busting client churn. We summarize the key findings to help you use this extensive research to formulate your own reputation management strategies and realize your online success.
We'll explain how you can retain clients and boost sales with these four main actions:
1. Use trusted and comprehensive tools to manage your reputation.
2. Get authenticated on Google My Business and actively establish an online presence in local search.
3. Be consistent and proactive with review responses.
4. Work alongside a marketing strategist for the best customer retention rates.

Start with the Basics:
What is CRM?
Because your business is built on your relationships with your customers, you need a way to boost customer satisfaction levels, increase customer loyalty, reduce customer complaints, and minimize churn. Customer Relationship Management (CRM) refers to the process of managing interactions with your customers, improving your relationships, and driving sales growth.
Find out more about Customer Relationship Management.
What is ORM?
Online Reputation Management (ORM) recognizes the role that consumers play in shaping perceptions of any company or brand. What people think of your brand influences how future customers will engage with your offers. Ignoring online mentions or failing to shape the perceptions created by online interactions can harm your company's sales performance. Actively monitoring and managing a business's online reputation is essential. This may include:
Improving the search engine optimization of company-published materials.
Publishing original digital content on websites or social media profiles to boost positive brand mentions.
Getting business mentions or reviews published on third-party sites that rank highly on Google.
Proactively responding to public reviews or comments.
Find out more about Online Reputation Management
What is Churn?
Customer Churn (or customer attrition) is when one of your paying customers stops being a paying customer. Your rate of churn is the percentage of paying customers that you lose within a certain period of time. A high rate of customer churn impedes growth simply because it is less expensive to retain existing customers than to acquire new customers. Strategies that minimize churn and build customer retention are key for business success.
"The only thing more important than getting new customers?

- Keeping the ones you have."
Why manage your online reputation?
• Research found that SMBs who used Reputation Management tools had a retention rate 57% higher compared to businesses who didn't use any reputation management solutions. Your online success depends upon monitoring and managing your reputation.
• Consumers increasingly rely upon online research when considering a purchase. 86% of buyers research products online before making a purchase (both online and in-store); and 50% will hesitate to purchase from a business that has negative reviews.
• Monitoring your online reviews and business reputation will also give you valuable customer insights. Monitoring your online presence is the easiest way to find out what people love about your product or business services, hear what they feel is missing, and find out what they wish they could change.
_
The following ORM strategies showed the biggest improvements in customer retention rates:
1. Use trusted and comprehensive tools to manage your reputation.
While we all know the business benefits of online relationship management, you might not be sure how to get started, or what steps to take to start improving your online reputation. Or, perhaps you're worried it will be too time consuming to stay on top of managing your reviews and online reputation. Luckily, there are solutions that help you automate the process. CRM and ORM tools can track your online reviews, monitor review sites, allow you to create alerts, and streamline your customer service systems. Plus, there are social listening tools that identify brand mentions that require immediate attention, and give you insights into consumer opinions.
It's essential that your CRM tools are flexible enough to manage your customer relationships at each stage of their journey - from prospect, to qualified lead, to new customer, loyal fan, and repeat buyer. Employing the right CRM and ORM tools for your business means it's easy to stay involved and engaged in your online reputation management tasks. Set yourself up for long-term success by choosing the best tools for customer relationship management in your specific industry. Voice-of-the-Customer tools and data management systems each handle essential CRM processes. Talk to a strategist to find out how best to employ CRM and ORM tools to benefit your business.

2. Get authenticated on Google My Business.
The two actions that have proven to be major factors in both increasing customer satisfaction and reducing churn are:
1. Becoming the trusted local expert
2. Delivering proof of performance
A well-managed and informative Google My Business listing is a simple way to do both of these things. Google My Business is the first step for online presence management and a range of digital marketing solutions including reputation management. Getting found in Local Search is crucial for the success of your business. Prominent listings across multiple online directories are an essential part of how local businesses get found online. The accuracy and level of information provided in your listing determines what your future customers think about your business and your level of expertise. Google My Business lets you highlight your product and service range, hours of operation, reviews, events, satisfied customers, your latest offers, and more.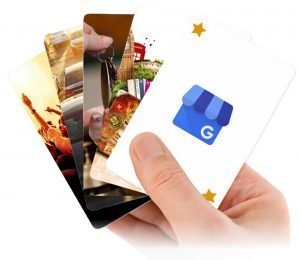 As a bonus, Google My Business also provides in-depth proof of performance and actionable insights for your business.
For even more - solid content marketing will help to establish you as a local expert and build better relationships with your customers. Keep them coming back to you as a resource (or even for entertainment!) with in-depth blog posts, how-to guides, Instagram pictures, actionable content, and interesting industry news.
3. Be consistent and proactive with review responses.
A significant part of any reputation management strategy must be responding to customer reviews. In addition to the important effect this has on building brand trust and loyalty, it also improves customer retention rates. Responding to reviews shows your customers that you appreciate them and their business. Research shows that businesses who respond to even one review had an increased retention rate. Businesses who responded to 50% or more of their reviews had drastically higher retention rates over a 2 year period.
A Harvard Business Review study found that personally responding to reviews will also see an increase in the number of people willing to leave reviews, plus a marginal increase in their overall star rating. More reviews equals better SEO, an improved overall online presence, and an increase in the number of online consumer actions (including more clicks, calls, and requests for directions). More importantly, even a modest half-a-star rating increase can be enough to favorably impact consumers' perceptions and boost sales!
Even negative reviews can be a marketing win for your company. 77% of consumers will discount negative reviews that are more than 3 months old, but the business's response to that negative review will continue to influence their purchasing decisions! Your efforts to acknowledge a negative experience or attempt to solve a customer's problem will improve customer retention in the short-term, and build your reputation in the long-term.

4. Utilize a marketing strategist for the best retention rates.
One of the biggest surprises in the latest research into improving customer retention rates is the benefit of a combined strategy to review responses. Taking a hands-on approach and personally responding, as the business owner or manager, to your customer reviews has a better result than if a marketing strategist handles all of your review responses. Individually reading and responding to each review certainly gives you greater insights into individual experiences and keeps you intimately informed about your customers wants and needs. Unfortunately, very few SMB owners have the time to micro-manage their online presence; they rely upon CRM strategists to handle their online reputation.
Luckily, the response method strategy with the best client retention rates was the combination of business owner and marketing strategist. Outsourcing your ORM to an expert who can handle overall strategy and the bulk of your customer service, but being on-hand to add a personal touch where needed, results in the lowest customer churn rates. Clearly, this combination of using professional ORM and review responses, while staying involved with your overall customer relationship processes, gives you time to focus your attention where it's most needed.

If you want more clicks and more customer actions from your online marketing strategies, customer relationship management and online reputation management might be the place to start. These four simple strategies can be put in place immediately to start improving your online presence, boost your overall star rating, and keep your customers happy.
Simply getting your business seen on local Google My Business searches, and responding to reviews is likely to give you the boost you need to improve online web clicks, customer satisfaction, and retention rates. Why not give it a try? Take the first step and contact MercDigital for a free strategy session to find out how online relationship management can work for you.
Get advice to improve your:
Find the information you need:
Discover More of MercDigital's Marketing Services