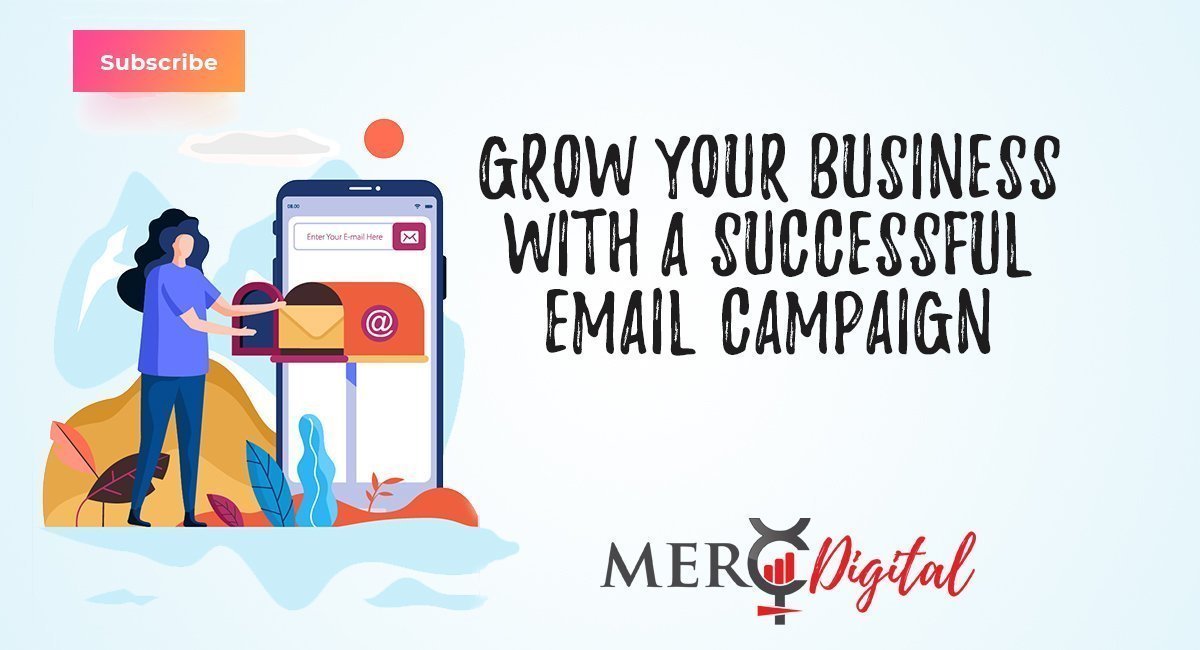 Email marketing is still one of the most direct and effective ways of connecting with your leads, nurturing them, and turning them into loyal customers. Effective marketing emails will convert prospects into new customers, and turn casual buyers into loyal fans of your brand. Email marketing is also a great tactic for lead acceleration. Informative and click-worthy emails rapidly reduce the amount of time it takes for consumers to move from cold leads to happy customers.
When first planning an email marketing campaign, you must establish your overall marketing goals, determine your audience, and the type of content you'd like to include. Remember that every email you send must be designed with the purpose of enhancing your relationship with your audience.
Do you want more sign-ups for an online service or program?

Do you want new sales leads to pursue?

Will you use email marketing to promote a new range of products?

Will your emails be used to request business or make a sale?

Do you want to build trust and authority to maintain customer loyalty?
Creating a high-performance email campaign to achieve each of these goals requires a focused strategy.
Not sure how to get started with email marketing? MercDigital's marketing strategists can help you to find new leads to build your email list and build your business with a fully managed email marketing campaign. Keep reading for advice on the benefits of email marketing and how to kick-start your business with a great email campaign.
Building an email list for your campaign
A successful email campaign relies upon building an email list of potential customers. For new companies, or those looking to expand into new markets, you can access extensive permissions-based email lists and use targeting or segmentation strategies to narrow your focus. If you want to build an email list of new leads from scratch, you need to create incentives for consumers to subscribe to your email list.
Building an email list takes time. People will only give you their personal contact details when they believe you have something of value to offer them. Creating premium content to offer consumers in exchange for their email address is one way to encourage people to leave their details with your marketing team. Premium content might include downloadable eBooks, a sign-up page for discount coupons, or an offer of regular industry news and advice from industry leaders.
Competitions, giveaways, or promotional contests are other great ways to offer consumers a chance to win by sharing their email address. Social media is a great platform to help you build your email list. Forms on Facebook Lead Ads make it easy for users to fill in their details without leaving the social media platform.
The benefits of email marketing
Emailing your market audience with the latest news on your products or company services shows your customers that you have something of value to offer them. Regular emails keep your clients up to date with sales or promotional events, the latest developments in your product line, or industry news.  
A content-rich email newsletter is one of the best ways to begin a relationship with your customers, to build trust, broaden brand awareness, and solidify your reputation as a market leader. Show your customers that you value their business with personalized newsletters that speak directly to their interests and vales. Show potential customers that you have a product or service worth keeping an eye on.
Link-rich emails make it ridiculously easy for your customers to buy your product with a single click from their inbox direct to your website. Using market segmentation in your email campaign lets you send specific deals and information targeted to your audience. Send tailored offers to customers to make it easy for them to purchase products they are more likely to be interested in.
Marketing emails continue to maintain a strong open and click-through rates. The Demand Metric State of Email Engagement Benchmark Report shows marketing email are delivering an open rate of up to 25%, or even higher for well-executed campaigns. Click-through rates are also strong.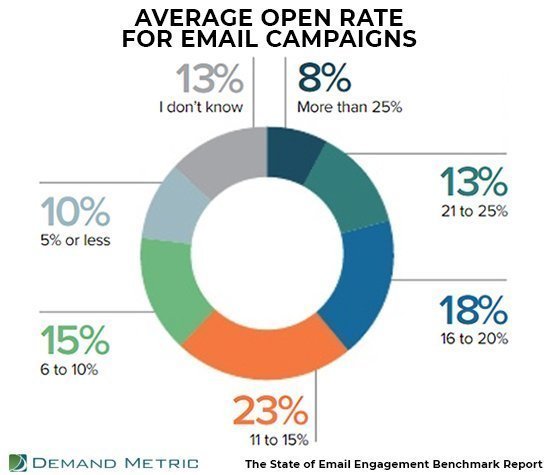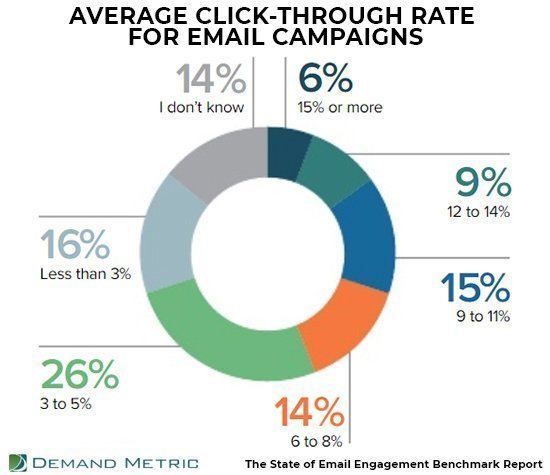 Tips for improving email open rates
Email is an easy way to acquire new customers and increase your revenue, but only if your message gets through! You need to maximize the chances of your prospects making it through the open > click-through > conversion sales funnel.
A simple checklist for optimal conversion includes:
> Attention grabbing Subject Line
> Clean, simple, user-friendly Layout
> Compelling Copy that's short and sweet
> Visually striking Call to Action button
> Re-Target with a Follow-Up Email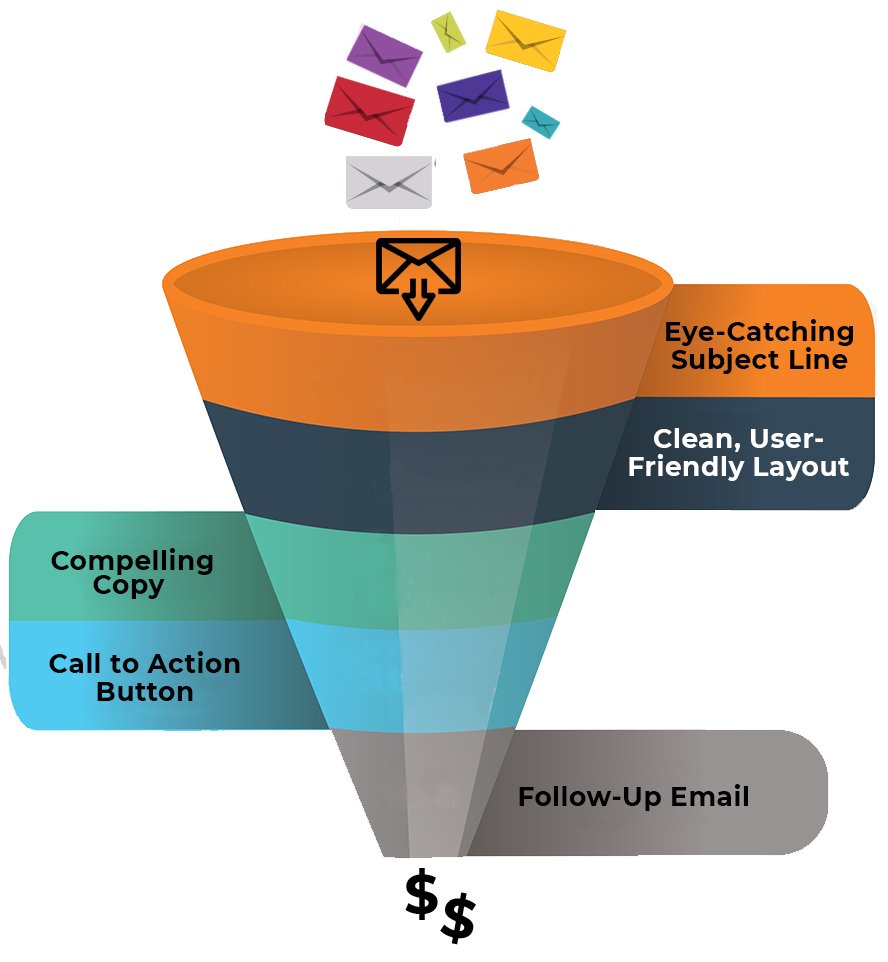 Tips for designing an effective email marketing plan
Send a Welcome Message! Welcome emails are incredibly effective. Consumers will often sign up to a company's email list when they discover a new brand or a business offering something of interest. Most people will join a newsletter in order to learn more about the brand, or in the hope of a discount offer. Make sure you create a great first impression with your new email list subscriber with a fantastic welcome email.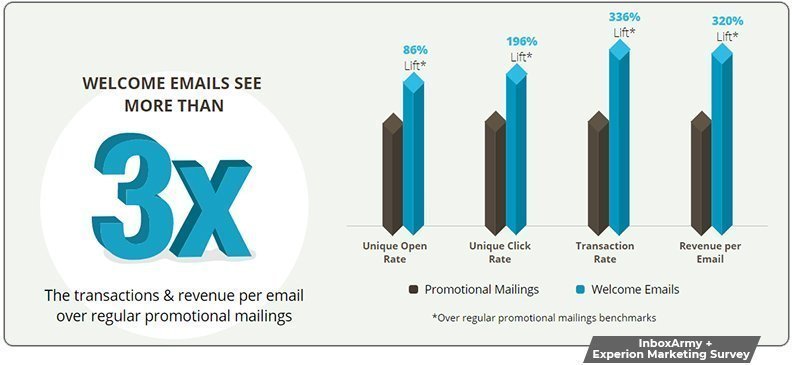 On average, welcome emails have 4 x the open rate and 5 x the click-through rate of standard emails. Welcome emails also deliver 320% more revenue on a per email basis than other promotional emails. Adding testimonials to your welcome emails adds social proof to boost your brand's reputation.
Use a Responsive Layout. Over half of emails are now opened and read on mobile devices. Designing your emails with a responsive layout to suit tablets and smartphones is essential. Compress images and optimize the content for fast download over mobile data to ensure your message gets read.
Keep it simple! Balance your content for text and imagery. And make sure your call-to-action button stands out. Don't try to say too much! Your email is designed to encourage your audience to take further action. Give just enough information to engage and inform while directing the readers' attention to the link button to get that conversion.  
Personalize your content. Email management tools make it easy to draw data from your email list to address your reader by name, but you can take it one step further. Use demographic targeting and click segmentation to create customer profiles based on interests or past interactions. Then deliver content that matches their values and interests. Send emails about Back to School Sales to parents, and send your latest Corporate Package to professionals earning over 50K a year. If a customer previously clicked on a link for a Financial Planning article, send your next email with specific investment portfolio options.
Need help to generate more leads for your business? Contact us for professional email marketing. The MercDigital team will help you establish your goals for your email marketing campaign, analyze your market and target audience, design your emails, and compose the written copy for your campaign emails. We'll set up triggered transactional emails and streamline your customer relationship systems.
Discover More of MercDigital's Marketing Services
Ready to find out more?
Contact us to see how MercDigital can help grow your business.