Display Ads Campaign
Awareness and Impression Building Tactics
Like other digital advertising formats, Display Ads target online consumers through demographics such as their age, gender, interests, and location. The advantage of Display Ads is your ability to specifically target consumers with an increased likelihood of becoming your customer. With Display Ads, your advertisements are shown only to people who have an interest in your product or service, so you don't waste money on serving impressions to the wrong audience.
Display Ads are extremely affordable and highly effective! A Display Ads Campaign gives you the ability to get in front of the consumers most likely to be interested in your product or service. With Display Ads, you can target your competitors' customers, remarket your products and services to past website visitors, or highlight your brand with people that are browsing websites relevant to your business.  
Get Started with Digital Ad Setup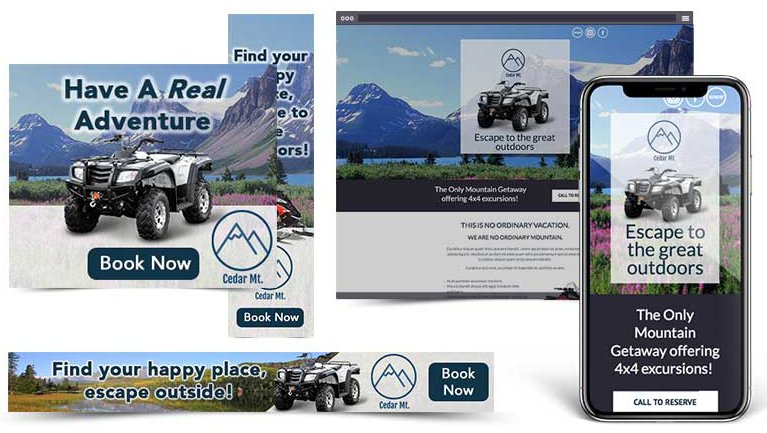 Paid Advertising is the foundation of any successful marketing campaign – it's often the way consumers first discover a business and learn more about the products and services they offer. Apart from bringing in a wealth of new leads, the best thing about paid online advertising is it's easy to track! You'll see real results with a breakdown of your impressions, clicks, in-store visits, phone calls, and sales.
Before you get started with a Display Ad Campaign, one of our strategy specialists will discuss your business goals and market challenges to ensure your digital marketing campaign gets the best results. Then we can begin the process of Digital Ad Setup. This involves building ad assets and setting up the best ad targeting and delivery methods to meet your goals. In addition to Display Ads, our Digital Ad Setup covers everything your business needs to launch PPC or Google Search Ads, Native Ads, a Facebook Ads campaign, or YouTube video campaign.
The MercDigital team will handle all the heavy lifting from market analysis, campaign design, creative, targeting, delivery, and reporting so you can remain focused on sales and servicing your new customers.
MercDigital can provide services for:
Display Advertising refers to ads shown on third-party websites, in apps, or on social media, often in a banner or leaderboard type format. Display Ads are generally image, video, or text-based based ads designed to attract your audience's attention and offer a clear incentive to click to your website or visit your store.
Display Ads are a great option for smaller business who can't afford to invest in a large advertising campaign. They are also a great way to enhance a broader Awareness campaign by expanding the reach of your brand promotion. Display Ads are successful because they are shown only to consumers who have shown interest in related content.
Display Ads give you an advantage when it comes to engaging new customers based on their online browsing behavior. By aligning your ad delivery with the digital content they are already consuming, you can better connect with potential customers. And, when it comes to remarketing campaigns, display ads show some of the best results for customer acquisition. Automated targeting makes it easy to remind visitors about the great deals they saw on your website.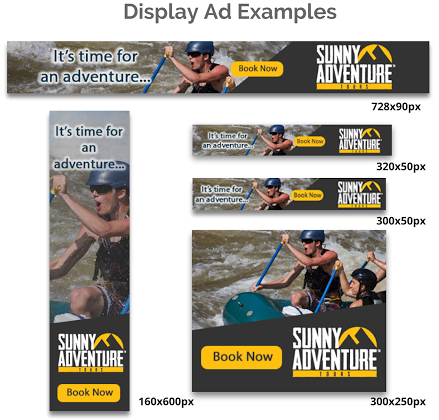 How are Display Ads different to Paid Search and Other Digital Ads?
Display Ads vs Search Ads –  While Search Ads generally appear in response to a consumer actively looking for information, a Display Ad appears in response to past browsing behavior and personal interests.
Display Ads vs Native Ads – Display Ads also differ from Native Ads in that Display Ads are designed to stand out and attract attention. Native Ads are delivered to blend in and match the content or editorial flow of the social platform or webpage they appear on. Display Ads are like online billboards creating brand awareness for your business.
Managed Display Ad Campaign
MercDigital offers a fully managed Display Ad campaign. We will create the copy and visual creative for your banner ads, set up targeting, manage ad delivery, and communicate with monthly ad performance reporting.
Put your advertising dollars to work with a focused Display Ad campaign to boost awareness of your brand and reach consumers who are more likely to become your customer. We'll create eye-catching Display Ads optimized according to demographic audiences such as age, gender, interests, and location, and then ensure those ads reach specific people who have shown an interest in products or services related to your business.
Display Ads are the ideal way to remind previous website visitors of the great deals on offer with your company. Target your past website visitors according to their browsing behavior with relevant Display Ads as they surf the web.
We can also further target prospective buyers by setting up geo-fenced conversion zones in a geographical area or over a specific time period (such as a sports event or even your competitor's business). In-depth reporting allows you to confirm when a user views one of your ads and then visits your storefront.
LocalAds Display Campaign
A LocalAds Display campaign takes things one step further by using GPS technology to target consumers as they interact with their mobile devices while in proximity to your store or other designated location. A LocalAds Display campaign lets you deliver ads based on where consumers are located, where they go afterwards, and how they behave both online and offline.
LocalAds use location targeting to identify customers within a defined location and deliver a precisely targeted Display Ad. GPS coordinates can target people within 3 feet of any destination such as your store, the parking lot, nearby beach, sporting field, medical center, or even your competitor's retail center.
When a consumer enters an identified and blueprinted location, our technology allows us to capture the device ID of their mobile phone and then track their online user experience. When they open an app such as a game, weather, or news app on their phone, an ad for your business will appear in the app.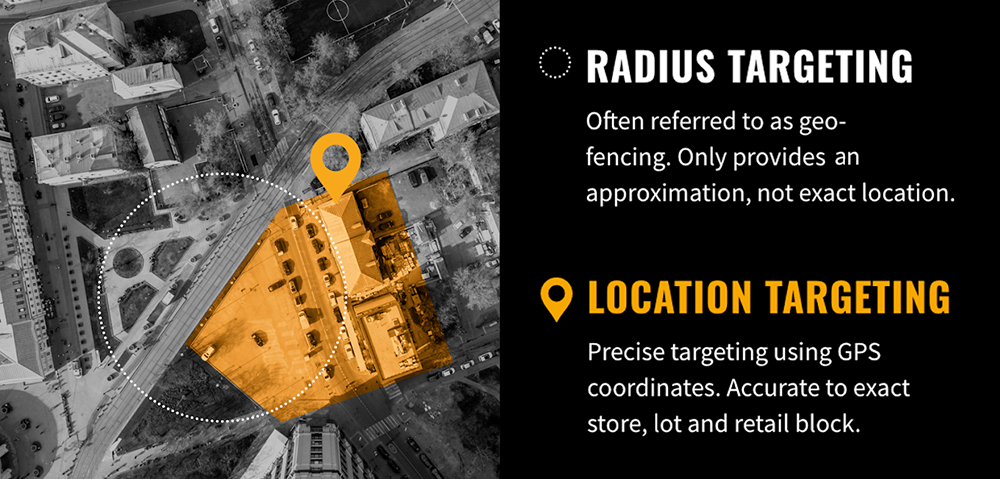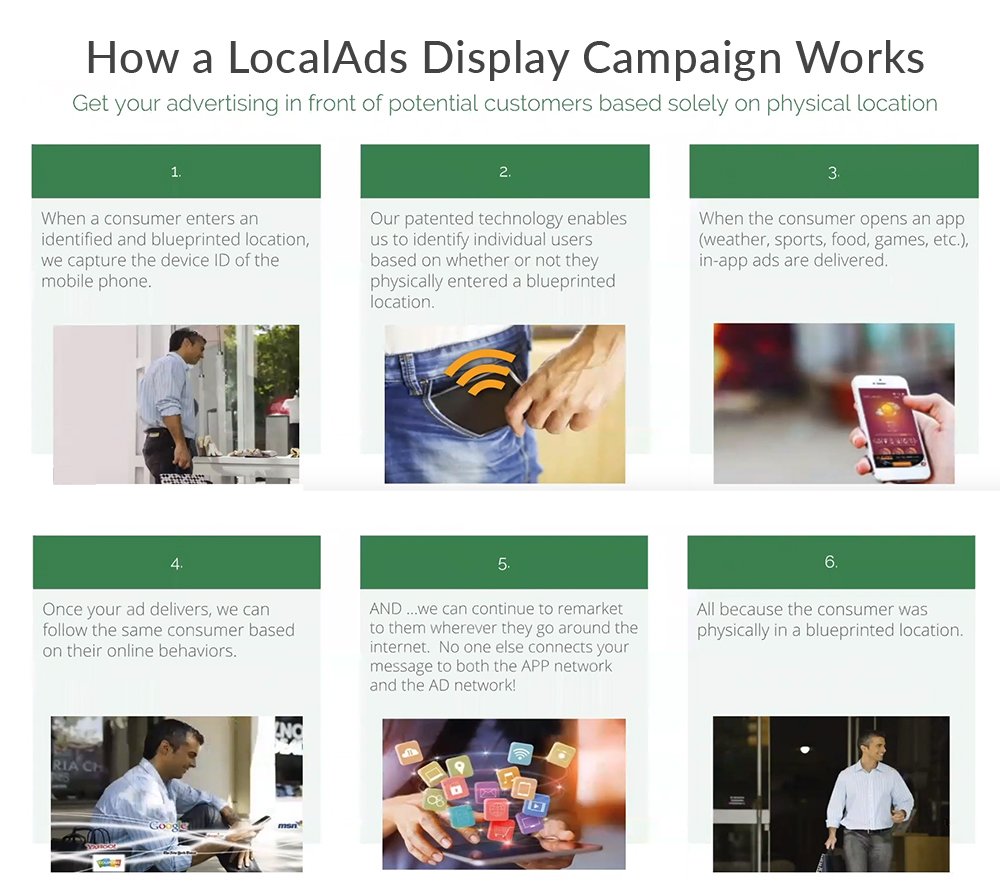 Discover More of MercDigital's Marketing Services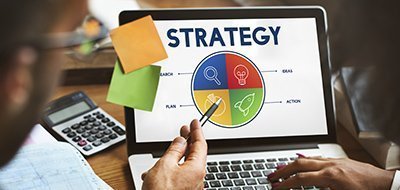 Our Services
We focus on data-driven research & analytics, SEO, paid search, PPC, written & video content, social media, audience engagement, targeted conversion, direct-response advertising, and professional website design. See the full range of MercDigital marketing strategies, tactics, and tools here...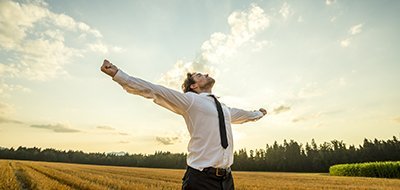 Why Work With Us?
The MercDigital team will oversee all aspects of your digital marketing efforts. We take a hands-on approach for fully managed digital marketing campaigns. Comprehensive, real-time reporting keeps you up-to-date with the impact of your advertising strategies. Our team is here to work for you.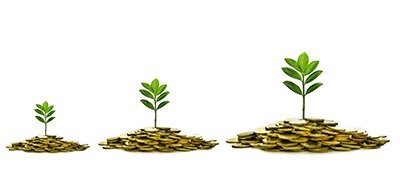 Our Philosophy
Your success is our success. Our sole purpose is to generate tons of new revenue for our clients! We want to boost your business with traffic generation, conversion, retargeting, and nurturing strategies that keep your customers happy. Our 'Impression, Revenue, Reputation' philosophy makes it easy to scale your business.
Frequently Asked Questions
Sales went through the roof with the new email marketing and review requests systems MercDigital put in place. Working with their reps was easy and reassuring. I couldn't believe how easy it was to bring in more customers.
Our company hadn't kept up with Facebook and social media. We had information to put online but no time or experience with how to market ourselves in that format. Getting blog posts written and help setting up our social media presence was exactly what we needed to reach audiences we were missing out on.