Getting Started with Marketing Analytics
Consumers have easy access to more online information than ever before. Millions of advertisers are sharing their messages 24 hours a day, 7 days a week. How can you be sure your message is getting through? It's essential that you understand what consumers and potential customers are seeing, reading, and listening to online.
MercDigital will take advantage of industry-leading technology and ever-changing AI algorithms to get your business noticed. When you understand the browsing behavior, content interaction, and shopping preferences of consumers who are likely to become your customers, you are better positioned to get your ads in front of your ideal audience.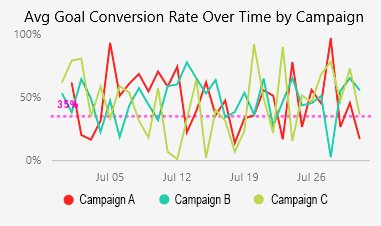 How do Web Analytics and Digital Marketing Analytics Work?
A data-driven marketing strategy presents you with actionable information about how your brand is performing. Web Analytics give you base data on traffic movement, bounce rate, engagement, demographics, and unique visitors to your site. Digital Marketing Analytics are more advanced tools that allow you to turn your business objectives into measurable outcomes to drive your marketing campaign and support your bottom line.
Digital Marketing metrics include CTA Click-Through Rate, Cost Per Acquisition, and Return on Advertising Spend. More nuanced data to help streamline future campaigns and boost sales include Free Trial Conversion Rates, Email Marketing Open Rates by Device, Social Follows and Subscribes by Content & Channel, Shopping Cart Abandonment Rate, and a whole range of other measurable and comparable data.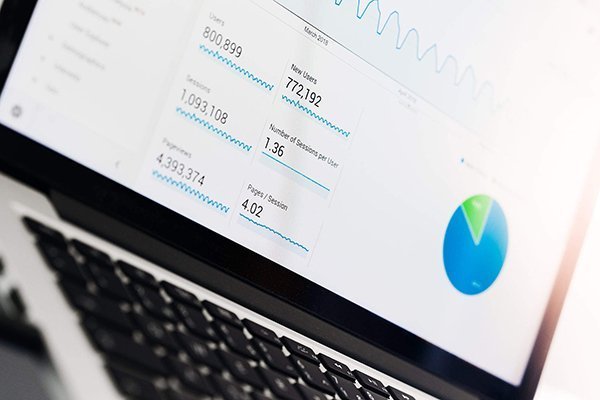 As well as boosting your internal sales, comparing your digital campaign statistics with benchmarks for your industry will help you to measure the overall success of your advertising methods and potential gains. To ensure you get the best Call-To-Action Click-Through Rate possible you need to know what the average or good CTA click-through rate is for your industry.
Compare your Click-Through Conversion Rates with your Competitors
In 2019, conversion benchmark data from Wordstream reported the average click-through rate across all industries for Google Ads is 3.17% on the search network and 0.46% on the display network. A breakdown of data lets you see what a good click rate is for Google Ads in your industry, including health & medical, legal, e-commerce, technology, finance, and more. We'll help you find out if you're getting good conversions rates for advertising on search or social compared to competitors within your industry.
Your business also needs data to justify increased ad spending on specific platforms. What are the expected dollar benefits to be gained from an increase of just 0.5% for your CTR? We'll help you find out. MercDigital has the tools and experience to monitor and track your ad performance, respond to the success or failure of each CTA, and implement changes to improve CTR and ROI.
The Benefits of Web Analytics and Digital Marketing Analytics.
Our analytics reports allow you to focus your marketing attention and money in areas most likely to give you the best possible ROI. Marketing research data can be used to provide evidence for which mix of ad channels (Search, Facebook, Display, Email) works best for your business. It also allows us to apply targeted demographics and strategic filters to your paid ads and email marketing to better optimize your ad budget going forward. MercDigital will even guarantee the success of our targeted campaigns in reaching your prospective customers.
One of the most overlooked benefits of solid, data-driven digital campaigns is the added flexibility for imaginative and personalized ad delivery. You can be more creative with your advertising concepts once you have a solid foundation of facts and data to build upon. You can push the boundaries and try something new to test your audience's reception of innovative content. Understanding your customers and their behavior gives you the power to create unique content they'll love!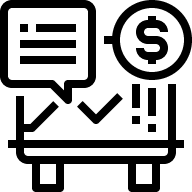 Making use of Analytics in your Digital Marketing Campaign
MercDigital's Web and Digital Marketing Analytics will help you translate customer behavior into actionable business data. This lets us focus your advertising dollars on the people most likely to be interested in your product or service with highly targeted demographics such as age, gender, location, interests, and past interactions.
We use the concept of Advertising Intelligence to track and analyze advertising data to ensure we continue to devise the best overall digital marketing strategy for your business. Our in-depth analytics and reporting help us determine the best way to reach your ideal customer. We'll find out which channel is the best for your brand message. Our analytics will show you what sort of creative content is having the biggest impact. In real-time, you'll know exactly which tactics are bringing you the biggest return on investment.
MercDigital's website trackers, social monitors, and lead generation services take anonymous analytics and turn them into qualified leads for your business. Our advanced social media analytics gives you actionable data on your true social performance. We can track shares and engagement across over 30 channels, including Dark Social (private channels like SMS, email, and private messages that are generally untrackable by most analytics platforms).
Our tracking analytics gives you access to your website's true visitor information. Unfortunately, the overwhelming majority of visitors to your website won't fill in a form or leave their contact details. MercDigital's real-time website visitor analytics can identify anonymous prospects on your site, determine their buying intent, and deliver instant notifications to your staff. Our Visual Visitor tools give you the information you need to turn anonymous visitors into genuine leads.
Find out how MercDigital can help you.
Learn more about the marketing strategies and tools we use to build your brand's online presence, reach new markets, engage with your audience, identify your most profitable customers, and increase your conversions and sales.
Ready to take action?
Let MercDigital's simple IRR marketing philosophy work for you.
We can turn your advertising dollars into pure profit.
Do you need help to improve your business Impression, Revenue, or Reputation?
SHARE OF WEB TRAFFIC ON MOBILE
INCREASE IN CONVERSION RATE