Email Marketing
Customer Relationship Management Tactics
Email is one of the most successful marketing methods for engaging with your customer base. An email campaign is a great way to reach new audiences and highlight new promotions. Deliver your message direct to your customers with targeted and highly personalized emails: welcome emails, regular newsletters, industry advice articles, seasonal promotions, sales follow-ups, triggered emails, abandoned cart email reminders, and more… email gets your brand directly in front of your audience. 
Do you want a fast and inexpensive way to boost revenue? Are you doing everything you can to get the best ROI from your marketing campaign? Are you staying in touch with your customers? Do interested consumers know what you have to offer them? Find out what email marketing can do for your business. 
How Can Email Marketing Grow Your Business?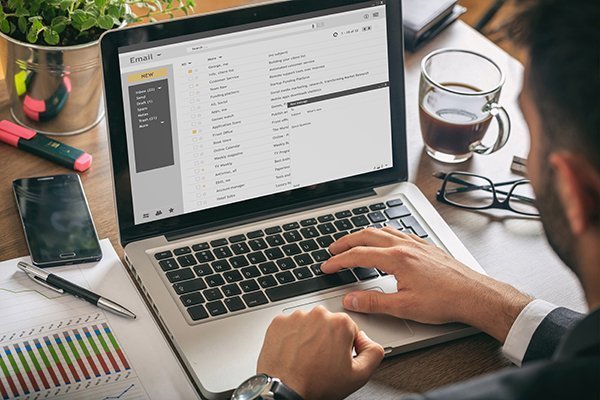 Up to 95% of your website visitors are not sales-ready leads. These visitors are interested consumers who need to be nurtured before they are ready to make a purchase. Email marketing gives you the ability to build a relationship and stay in touch with potential customers through to conversion and beyond.
Email marketing is one of the most effective tools for scaling your business. Creating an email list of interested consumers should be a high priority for your business. An email list gives you direct access to people who are interested in your products, who want to hear from your business, and are likely to be actively considering making a purchase. Emails allow you to deliver product updates, inform your audience, conduct surveys, offer targeted promotions, convert prospects, and drive revenue. If you need help building an effective email list for your marketing efforts, contact us to find out how MercDigital can help you build your email list. We offer a range of marketing tactics, including downloadable premium content, to help you build a robust email contact list.
MercDigital has a range of email marketing services from one-off email campaigns, regular monthly email newsletters, permission-based targeted email blasts with guaranteed open rates, triggered transactional email strategies, and streamlined email design tools that make it easy to create, schedule, and track your email marketing campaigns.
MercDigital can provide email marketing services for:
What are the benefits of email marketing?
Email marketing is:
Easy: it is now easy to create professional emails that are mobile friendly and completely trackable. MercDigital can offer you a fast and simple platform for creating professional emails.
Affordable: the low cost of email marketing means they are affordable for any business and readily scalable. Individual emails cost mere cents, and email campaigns are up to 20 times more cost-effective than other digital marketing tactics.
Effective: email open rates are often as good as 25% or better, and email has a higher ROI than social media or paid search. According to the most recent Direct Marketing Association and Demand Metric survey, every $1 spent on email marketing is shown to return around $45.
Fast: email marketing produces an immediate revenue boost. The fast turnaround for email composing and design, plus having your message land immediately in your customers inbox, means you'll have measurable initial campaign responses within days.
Measurable: emails are easily trackable. You can see how many people opened your email, what time of day they opened it, their choice of device, which links they clicked on, if the email was forwarded, and more. A/B testing of multiple subject header and content variations means you can continue to improve your open rates and conversions.
Constant Contact Email Tool
MercDigital makes email marketing simple with everything you need to create professional emails that will deliver real results to your business. The Constant Contact emailing service gives you access to a powerful, affordable, and easy-to-use email marketing tool. Use this professional platform to create and run your own DIY email campaigns.
You'll have access to a huge range of professional, mobile-responsive email templates that can be customized to suit your brand and individual campaign objectives. The versatile, drag-and-drop email designer makes it easy to create great looking emails with your company colors and style.
The Constant Contact service comes with full email list management tools, so you can sync your contacts and grow your email list. The platform offers list segmentation, plus complete tracking and reporting, so you can measure the success of your campaigns and trial new ideas. Emails can be scheduled with a full marketing calendar. The Constant Contact email marketing platform can integrate with Facebook Lead Ads and eCommerce platforms. Plus. the mobile app even allows you to run your email campaigns on the go.
The premium Constant Contact plan also offers subject line A/B testing, the ability to include coupons, dynamic forms, surveys and user polls, online donation acceptance, triggered email automation, event marketing, and additional file storage.
The drag and drop editor makes creating engaging emails simple with:
Branded Templates
Create your personalized emails from a range of great temples. Use the included stock images or upload your own, change company colors, and import your social media links for your own branded email template.
Subject Line Personalization
Dynamically add personal details, like first and last name, to the email subject line to capture your readers' attention.
Subject Line A/B Testing
Test variations in engagement and open rate by sending different subject lines to a percentage of your audience. The software will calculate results and send the best performing email to the rest of your list.
PDF Imports
Have a great blog article or written PDF you'd like to send as an email without recreating all the content in email format? Just import a PDF file, and a branded email will be generated. Just add a call to action and you're ready to send.
Resend to Non-Openers
Emails go unopened for a variety of reasons. If your email got buried on a busy day, or the subject line wasn't appealing, retarget with an automatically resent email with a different subject line.
Click Segmentation
Create customer lists based on which button, link, or image your contacts engage with and use this data for future emails.
Pop-Up Forms
Sign-up forms on your website are a great way to collect new email contacts. Build your email list with Pop-Up forms that trigger after page open or just before exit.
Alexa Compatibility
Integration with Amazon Alexa means you can check your campaign results using only your voice. Ask Alexa to find out who has clicked, opened, or forwarded your emails. Alexa also offers marketing tips to refine your email campaign.
Email Marketing Back-End Management
If you need more help, MercDigital's team of strategists and marketing professionals will manage the back-end of your email marketing campaign. We understand that you're busy selling and promoting your product. We'll help keep your emails out of spam folders!  We'll streamline your marketing process by segmenting your lists, monitoring unsubscribed emails, and managing bounced emails.
Maintaining an up-to-date and robust mailing list is essential for a successful email campaign. In managing the behind-the scenes data of your email campaign, we'll identify and investigate bounced emails addresses, manage email contacts, manually remove contacts from your list when needed, and conduct valuable list segmentation for better targeting and optimal engagement.
Single Custom Campaign Email
Need a special one-off email promotion? Want to start using emails in your marketing but not sure how to start? MercDigital can create a one-time email to send to your customers. We'll discuss your marketing objectives and tailor an email to suit a specific event, a new product, to raise brand awareness, or share a company announcement.
This is a great way to test the waters with a new email concept. Pricing is based on list size and increases based on the number of contacts you want to receive your email. Turn-around is fast, and we'll help every step of the way.
We'll discuss your requirements, then compose a draft email with your chosen color scheme, logo, images, and unique keyword-rich content. We can also incorporate content that you provide. Keep in mind, for the most successful email campaign, best practices suggest emails with around 200-250 words typically receive the best click-through rates. Custom images that highlight your brand create a more authentic and engaging email for your customers.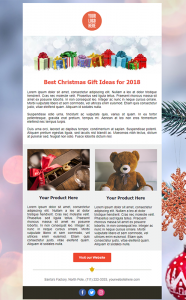 Fully Managed Monthly Emails
Regular email newsletters and promotions can be time consuming. But the returns on email marketing makes it worth the investment! For small businesses in particular, email is one of the most effective ways to build your brand and scale your business.
We'll help you maintain contact with your customer base, nurture leads, and increase sales with regular, custom emails. We'll make full use of analytics and reporting to build engagement. We'll help build your email list and use list segmentation for a high-performing email campaign. Our marketing experts will chat with you each month for strategy and content consultations. We'll create custom branded emails with original content (with 1 round of revisions) and deliver your campaign to your email list.
Every email will be professionally designed and be complete with keyword-rich copy, graphics, and a call to action button. We can include stock images or, for a more personalized email, use your company images. We suggest incorporating a mix of promotional emails, informative how-to articles, discount offers, special event emails, and helpful industry news topics.
Personal emails that highlight your company's achievements, staff profiles, or customer testimonials are also a great way to humanize your brand.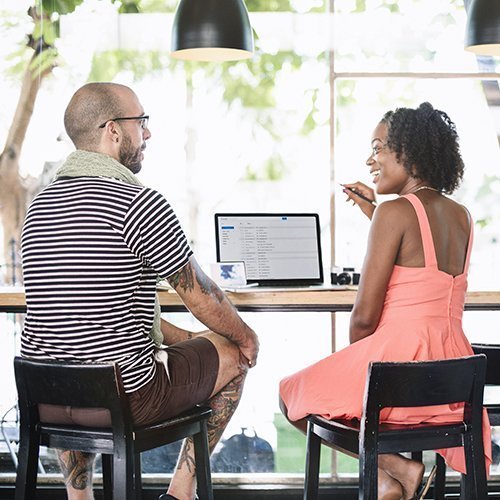 Data-Dynamix Email Marketing
Do you need help curating an email list? Do you want to increase your brand exposure? Are you launching a startup and haven't yet built your own list of prospective customers? Our Data-Dynamix Email Marketing service is a permission-based targeted email marketing platform that will deliver real results.
This service gives you access to a complete database of confirmed, opted-in consumers and business email addresses. We'll help you to reach more customers by applying targeted demographic and strategic filters to a huge database of records. Your message will reach consumers interested in marketing information relevant to your business. Target lookalike profiles based on established clientele, or send a blast to test consumers that have opted-in to relevant marketing categories.
Addresses are gathered from major aggregators through surveys, product registrations, questionnaires, and print or electronic subscriptions. Record details include age, income, and gender demographics, plus behavioral, lifestyle, and real estate data. Our database of email addresses is rebuilt every 90 days to ensure currency and accuracy. Records adhere to all email legislation and are 100% CAN-SPAM compliant. We guarantee a minimum 8% open rate and minimum 1% click through rate for all email campaigns.
Our services include campaign set-up and list creation to target up to to 25,000 recipients. The Data-Dynamix service uses your existing message and images, however we'll provide advice on the best email content to use to ensure a successful email campaign. Engagement will be monitored for opens and specific clicks, with business goals integrated into your wider campaign objectives. If you prefer, we can also work with you to create custom content for your marketing emails.

Discover More of MercDigital's Marketing Services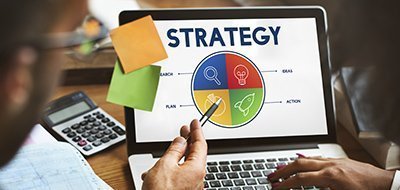 Our Services
We focus on data-driven research & analytics, SEO, paid search, PPC, written & video content, social media, audience engagement, targeted conversion, direct-response advertising, and professional website design. See the full range of MercDigital marketing strategies, tactics, and tools here...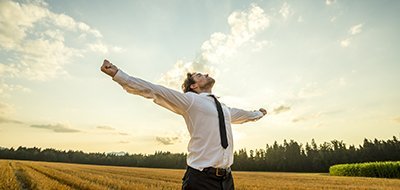 Why Work With Us?
The MercDigital team will oversee all aspects of your digital marketing efforts. We take a hands-on approach for fully managed digital marketing campaigns. Comprehensive, real-time reporting keeps you up-to-date with the impact of your advertising strategies. Our team is here to work for you.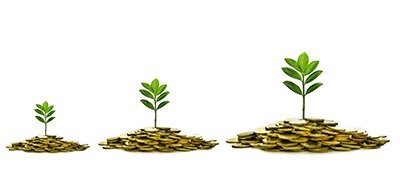 Our Philosophy
Your success is our success. Our sole purpose is to generate tons of new revenue for our clients! We want to boost your business with traffic generation, conversion, retargeting, and nurturing strategies that keep your customers happy. Our 'Impression, Revenue, Reputation' philosophy makes it easy to scale your business.
Frequently Asked Questions
Sales went through the roof with the new email marketing and review requests systems MercDigital put in place. Working with their reps was easy and reassuring. I couldn't believe how easy it was to bring in more customers.
Our company hadn't kept up with Facebook and social media. We had information to put online but no time or experience with how to market ourselves in that format. Getting blog posts written and help setting up our social media presence was exactly what we needed to reach audiences we were missing out on.