Have questions? We have answers.
Browse our Frequently Asked Questions for information on the most popular digital marketing strategies.
What is Advertising Intelligence?
Advertising Intelligence is the term given to the concept of tracking and analyzing advertising data to gain actionable insights into ad spend and placement to better inform the overall digital marketing planning process.
Advertising Intelligence provides a means of directly comparing the success of your ad campaigns with easy-to-understand reporting. Measure the effectiveness of your digital marketing campaign with a complete analysis of your ROI.  Consolidate the reports from all your digital campaigns across various platforms to see exactly what's giving you the best results and making you money. Get real-time reporting that tracks your customer's experience throughout your sales funnel from initial Impressions, to Clicks, to Conversions, to final Close Rates. Find out more…
Backlinks are incoming links to your website or blog from an external website. Backlinks are not internal links from one page to the next within your domain. Instead, they are inbound links to your content from other domains.
Backlinks are one of the primary metrics that search engines use when assessing the 'trust' level of your website and your domain authority.
Search engines evaluate backlinks! Low quality backlinks are worse than having no backlinks at all. This is especially true in 2019. Following the release of Google's Penguin algorithm and its core update in 2016, Google can recognize (and will penalize!) backlinks that are paid for or harvested. Links to your site from spam sites or harvested networks will reduce your domain authority. Find out more…
What is a Business Listing?
Your Business Listing is an online entry for your company that is listed on a Web Directory. While the listed details vary slightly according to each directory, your listing will generally include business name, address, contact details such as a telephone number or email address, website link, service area, range of services and products, staff numbers, and professional associations. Some sites might also include reviews or user comments. Information stored on the Web Directory is both searchable and browsable. Listings are organized into categories such as industry, niche, location, activity, or size. Enhanced listings are also available that include detailed information on services and prices like restaurant menus, beauty salon treatments, financial planning services, gym class timetables, and more.
While there are a large number of business directories, many companies only submit their business listing to the major directories like Google My Business, Yelp, Foursquare, Bing, and CitySearch to save time. Being listed within all relevant categories in a range of authoritative online directories is a first step for improving your SEO and making it easy for customers to find you. Find out more…
What is Digital Marketing?
Digital marking is currently the most influential form of advertising in almost all business categories. Digital marketing includes the range of advertising and marketing efforts that use the internet or an electronic device. Businesses leverage digital channels such as search engines, social media, their website, online store, business blog, video, email, and SMS to connect with current and prospective customers.
What are Examples of Digital Marketing?
There are an ever-increasing number of ways brands can use digital marketing to benefit their marketing efforts, increase sales, and build brand awareness. Digital marketing tactics and methods include search engine optimization (SEO), search engine marketing (SEM), content marketing, e-commerce, social media marketing, social media influencing, e-mail marketing, mobile marketing, display advertising, eBook downloads, market segmentation, re-targeting, in-game advertising, user-generated content, and building customer loyalty with customer relationship management tools.
What are Digital Marketing Analytics?
Digital marketing analytics is the translation of customer behavior into actionable business data. Analytics gives your creative advertising a solid, data-driven foundation. Marketing experts can use digital analytics tools to examine the different online channels their company's prospective buyers might interact with and then identify new revenue opportunities. Analytics takes the guesswork out of designing a marketing campaign and allows you to construct a profitable, scalable marketing strategy.
Digital Marketing Analytics includes website metrics like Traffic Numbers, Unique Visitors, Page Views, Session Lengths, Referral Channels, Traffic Devices, Interactions, Time on Page, Bounce Rate, Click-Through Rate, Submissions, Conversions, Sales, Shopping Cart Abandonment Rate, and more. However, Digital Marketing Analytics takes it a step further by incorporating metrics from social media, blogging, and email marketing to measure which online events actually determine whether visitors become leads and customers. This helps you to understand the effectiveness of your entire marketing strategy.
Full-picture analytics keeps the focus on your customers' journey, shows the relationship between marketing channels, and clearly reports the revenue gains from specific marketing actions. Find out more…
What is Data Driven Marketing?
Data-driven marketing refers to advertising and marketing strategies built on insights gained from the analysis of big data. This data is collected through actual consumer interactions and engagements. Analyzing this data provides a solid foundation for decision making. It can be used to make predictions about future behaviors and to develop targeted marketing campaigns to influence consumers. The goal of data-driven marketing is to offer a personalized customer experience, enhance the reputation of your brand, and optimize sales conversions. Take the guesswork and risk out of your marketing decisions with access to actionable insights from solid data and analytics. Find out more…
How do Email Campaigns Work?
Marketing emails are sent to a list of leads or a current customer database to share company news, a promotional message, a special offer, or product catalog. Emails are sent as advertisements, to request business, and to build trust, brand loyalty or awareness. Transactional emails that are triggered by a customer's actions can also form part of an email campaign.
Email campaigns are a great way of engaging with your audience and building your customer base. A well-run email campaign will lead to higher converting leads and help to position you as the industry expert. Email campaigns vary from regular topic-of-interest newsletters, marketing promotions with discount coupons, company announcements, customer surveys, event invitations, and industry news.
A high-performing email campaign will first rely upon building an email list of potential customers. To create an email list from scratch you need to create incentives for consumers to subscribe to your email list, or gain permission to capture their email address. MercDigital can create an Email Marketing Campaign to suit your goals.
What is a Google Quality Score?
When it comes to your search performance on Google and determining your Ad Rank for Google Ads (formally Google AdWords), Google uses a measure known as your 'Quality Score'. It is an estimate of the quality of your ads in relation to your keywords and landing page. The components that determine ranking include expected clickthrough rate, ad relevance, and landing page experience.
Your Quality score is a critically important factor for determining your Ad Rank, which in turn determines the position in which Google displays your ad in its search results page, as well as how much money you pay per click. As your search ranking determines the amount of exposure and clicks your ads will receive, improving your Quality Score should be a high priority. Learn more about improving your Quality Score here.
What is Paid Search and PPC?
Paid Search is a digital marketing tactic that follows the pay-per-click (PPC) model. Search engines allow you to show your advertisement on top of their search results page as a sponsored link. You only pay for your PPC advertisement if someone clicks on your ad.
Paid search drives more qualified leads to your website by using keyword targeting. The people that see your advertisement are those that are actively searching for information on a product or service that you offer using keywords that you specify. To select keywords, you must bid on individual keyword phrases relevant to your target market. You then pay a fixed amount per click to your site.
The most well-known paid search platform is Google Ads (previously known as Google AdWords prior to July 2018). Google Ads advertisements are small text ads with a headline, main description, and a displayed URL.  Expanded text Ads allow for an increased character count in the displayed ad, and Ad Extensions offer a range of additional links for increased targeting. Bing Ads offer a similar PPC service. Read our Google Ads for Beginners guide for more information.
Social media analysis is the process of gathering and analyzing data from across a range of social networks such as Facebook, Twitter, Instagram, LinkedIn, and Pinterest. Interpreted data is used by digital marketers to track online conversations about products and brands in order to quantify engagement. Social Media Analytics are the tools and processes needed to record and display this data to aid decision making. Social Media Analytics are an important part of any digital marketing campaign. Analytics are used to determine the levels of success across campaigns and guide future ad spend, keyword selection, market segmentation, and content. Individual metrics might include engagement methods, device use, consumer channel preferences, page views, new visitors, shares, and more. The best Social Analytics Tools track data across multiple channels and include easy to understand reports with actionable data.
Everyone's familiar with social media platforms like Facebook, Pinterest, Twitter, Instagram, and YouTube. Social media marketing refers to the process of using these social media sites to meet marketing and branding goals, such as increased audience engagement, a gain in website traffic, or building brand reputation. Social media marketing is a form of inbound marketing that involves the creation or sharing of content on social media as well as paid social media advertising. Links from your social media pages to your website or blog can also be used to support your SEO efforts.
Social media marketing can include both marketer-prepared advertising copy as well as user-generated content. Your goal might be to produce viral content, encourage organic social sharing, to educate your customer base, or simply provide a user-friendly point of contact between your team and your target audience.
When done properly, social media marketing includes the use of built-in analytics tools and reporting to measure the reach and success of various social media campaigns.
What is Voice of the Customer?
In the marketing and business world, Voice of the Customer (VoC) refers to the way companies collect, organize, and analyze customer feedback, reviews, and testimonials. VoC is a marketing research technique that considers the range of customer expectations and level of satisfaction with alternatives. Poor customer experiences can result in massive financial losses for your business.
Your strategy for Customer Relationship Management should include ways to monitor and address specific customer experiences. Are there process or technology hurdles that hinder your customers' overall experience? Do happy customers have any incentive for telling the world about the excellent service they received from your company?
Customers feel valued when their voice is heard. Employing listening and response mechanisms could be the kickstart you need to drive loyalty, improve your online reputation, and increase sales. Find out more…
Discover More of MercDigital's Marketing Services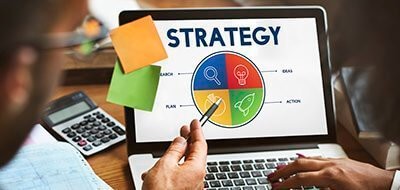 Our Knowledge
We focus on data-driven research & analytics, SEO, paid search, PPC, written & video content, social media, audience engagement, targeted conversion, direct-response advertising, and professional website design. See the full range of MercDigital marketing strategies, tactics, and tools here...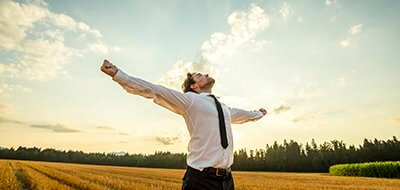 Why Work With Us?
The MercDigital team will oversee all aspects of your digital marketing efforts. We take a hands-on approach for fully managed digital marketing campaigns. Comprehensive, real-time reporting keeps you up-to-date with the impact of your advertising strategies. Our team is here to work for you.
Our Philosophy
Your success is our success. Our sole purpose is to generate tons of new revenue for our clients! We want to boost your business with traffic generation, conversion, retargeting, and nurturing strategies that keep your customers happy. Our 'Impression, Revenue, Reputation' philosophy makes it easy to scale your business.
Contact us to see how MercDigital can help grow your business.