Getting Started with Content Marketing
The average adult now spends over 6 hours a day engaged with digital media. With so much time spent browsing, reading, watching, shopping, and sharing online, users are actively looking for a variety of digital content that is valuable, engaging, and innovative.
"Content marketing is a strategic marketing approach focused on creating and distributing valuable, relevant, and consistent content to attract and retain a clearly defined audience — and, ultimately, to drive profitable customer action."
Because Content Marketing is all about driving sales or increasing brand awareness by getting your message to your market audience, it's essential that your audience receives content tailored to their needs. MercDigital's professional digital content creators know how to customize content delivery to ensure your message gets seen and heard.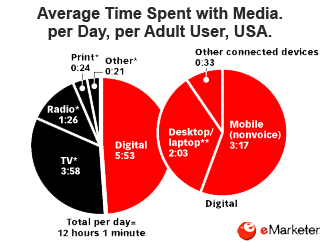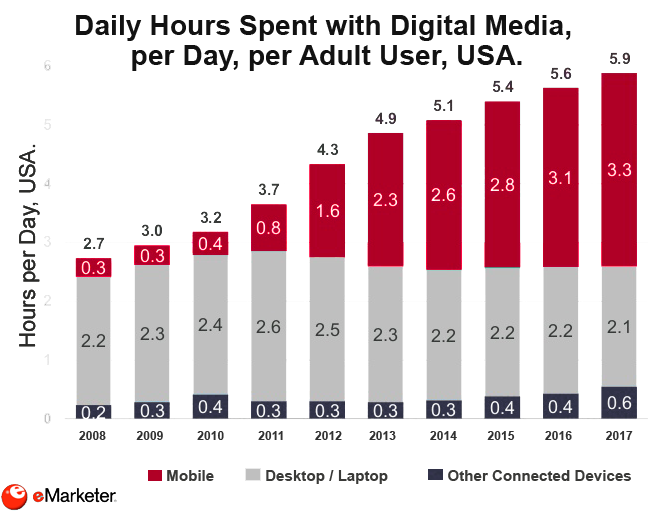 Why is Strong Content Marketing Important?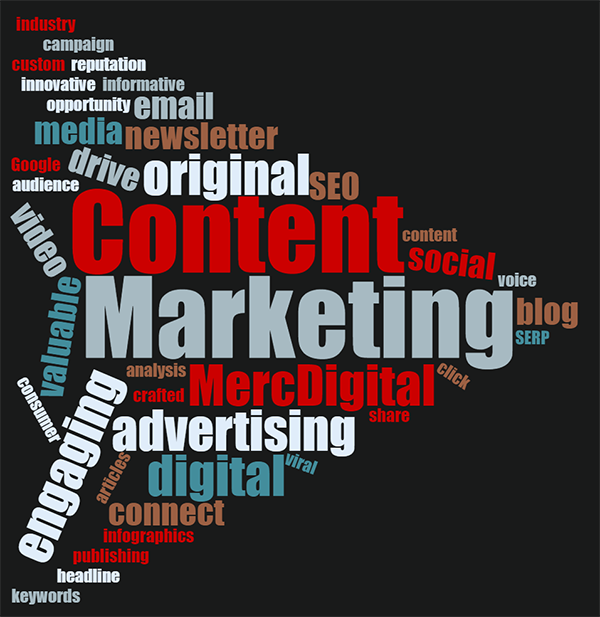 Understanding the increasingly competitive world of digital marketing is essential if you want to make your advertising money work for you. Consumer surveys in 2019 all say people want more video and original digital content. However, analytics say long-form written content and articles remain the most shared and linked forms of digital content. Offering your audience a variety of content ensures your website maintains traction with Google and SEO while your brand continues to wow consumers with shareworthy content.
2019 SERP data shows that long-form content generally ranks higher in Google's search results. Multiple studies (including surveys from SerpIQ, SEMrush, Backlinko, HubSpot, and others) show that the website pages appearing on the first page of Google's search results have around 2,000 words.
The quality of your content and engagement levels will have a huge impact on your search ranking. 'Time on page', 'time on site', and 'pages per session' are some of the most important user-engagement metrics that Google uses to determine your site's ranking on its search results page. It's essential that visitors to your website find your great content worth sticking around for!
Long-Form vs Short-Form vs Image and Video Content
Repeated studies of millions of articles over the past 5 years show that high quality, long-form content (over 1,000 words) receives more shares and links than any other form of content. While video content is becoming increasingly popular, long-form written articles still out-perform infographics, quizzes, and short-form articles. Written content helps you to build trust and create a great impression by giving you an opportunity to outline your skills and expertise.
Longer content stands out! Keep in mind, these results are highly niche dependent. If your target audience loves a good infographic, don't pad your articles unnecessarily! Aim for engaging content that delivers a great experience to your website users.
Not everyone has a great attention span. There's plenty of internet users who are simply not willing to hang in there for a 14-minute read when they can get the information they came for in 500 words, a clever infographic, and a punchy 60 second video. Know your audience!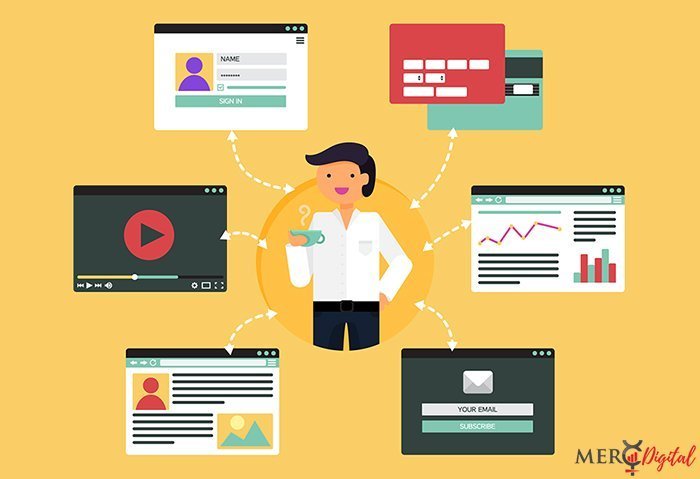 The best types of digital content for your market

While longer, blog-style, written content is a clear SEO winner, it's important that you don't sacrifice user experience for the sake of SEO success. When it comes to customer engagement, original video content is shown to boost conversion rates. The best digital content for your business will vary according to your business goals and the platform on which your customers prefer to engage with your brand.
MercDigital can help you create, curate, and share a range of digital content including blog posts, website pages, infographics, custom videos, user-generated content, custom gifs, animations, downloadable eBooks, product descriptions, and email content.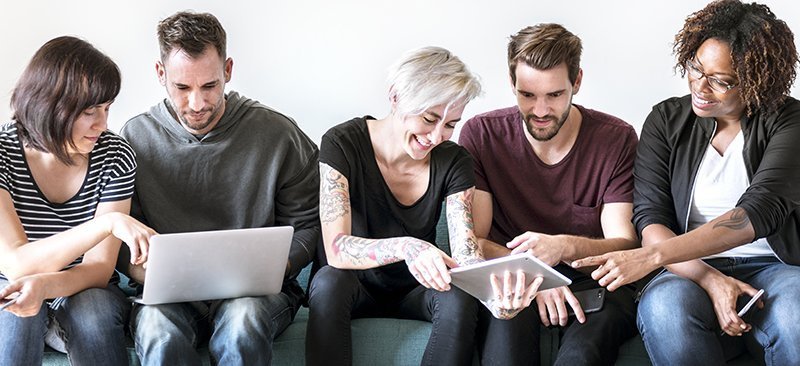 Making use of Digital Content in your Digital Marketing Campaign
Find out how MercDigital can help you grow your business with our complete range of digital content services.
Blog Content
According to HubSpot, businesses who use a blog as part of their content marketing strategy get 67% more leads than those who don't. For small to medium business, blog content can be the best way to get in front of your target market and build your brand. Share your expertise and knowledge with your audience. Use your blog to differentiate yourself from your competitors by sharing your personal voice with your customers. MercDigital will create blog content to help you get results through trending topics, brand mentions, backlinks, and higher search results. We have a range of packages from individual topic posts to a fully managed blog content service.
Video
Visual marketing is the current emerging trend with consumers wanting to see more video content from the brands and businesses they support. MercDigital offers a full suite of video creation and editing services. Do you need a marketing video for you brand? MercDigital can produce professional company videos for your products or services. We offer affordable custom videos for product explanations, FAQs, employee training, customer support, company announcements, press releases, and more.
MercDigital can even bring in 5-star video reviews for your products with our simple video collection platform. Your company can share user-friendly templates with your happy customers that allow them to easily upload a video testimonial. We'll help you show your market how valuable and effective others have found your product. Video testimonials are the best way to increase your brand's social proof. Our videos are all optimized for YouTube sharing, website embedding, and social media to make it easy for you to use them right across the web.
eBooks or Premium Downloads
Once you've attracted visitors to your blog or website, the next important step is to convert those new visitors into qualified leads by gathering their contact information. MercDigital will show you how to use premium digital content to grow qualified leads. By analyzing your industry market and understanding your customers, our marketing experts will discuss with you what information would considered relevant and valuable to your visitors. We can produce professionally written, premium content for you to offer potential customers in exchange for them leaving their contact details for your marketing team.
Find out how MercDigital can help you.
Learn more about the marketing strategies and tools we use to build your brand's online presence, reach new markets, engage with your audience, identify your most profitable customers, and increase your conversions and sales.
Ready to take action?
Let MercDigital's simple IRR marketing philosophy work for you.
We can turn your advertising dollars into pure profit.
Do you need help to improve your business Impression, Revenue, or Reputation?
LEADS GENERATED VIA PREMIUM DOWNLOADS