SEO Optimization
SEO and Content Marketing Tactics
Boost your SEO with MercDigital! We know how to get your website ranked higher on Google. Industry-leading technology gives MercDigital access to vast amounts of search data. Extensive experience gives us the knowledge on how to make that data work for you.
Improving your search result performance takes time. Google's algorithms evaluate your website for a number of factors including relevance (on-site SEO) and trust (off-site SEO). This means that getting your site to rank higher in organic search results depends upon quality content, well-structured website coding, and backlinks from trusted sites to your website.
We can help you boost your SEO with a short-term search engine optimization package, or we can continue to work with you to build your online presence and ensure you maintain your top ranking.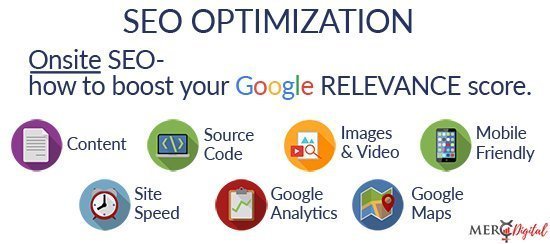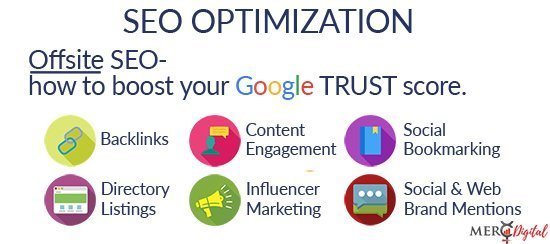 The MercDigital team can help you boost your SEO performance with an exhaustive audit, market research, and keyword analysis. Following an SEO Audit, we will work with you to get the best results within a budget that you can afford. Our customized SEO enhancement methods include:
Keyword Optimization – When boosting your SEO, we'll create a targeted keyword list that is structured around relevant consumer search behavior.
Keyword Page Code Enhancements – We'll look at Title and H1 tags, Image alt tags, meta descriptions and other behind-the-scenes to ensure you make full use of keyword exposure.
Keyword Page Copy Enhancements – We'll create and post quality written copy that integrates short-tail and long-tail keywords and also focuses on keyword readability.
Website Optimization – MercDigital will perform a full cleanup of your website including upgrading the code and improving the user experience.
Business Profile Development – To improve your trust rating with Google, and to make sure prospective customers can find you, we'll create and maintain profiles on trusted online business directories.
Backlink Outreach – To promote your brand and improve your domain authority, we'll develop a link portfolio in strategic locations across the web including relevant industry sites, news pages, and blogs within your niche.
Our powerful reporting tools offer you measurable results, so you can be sure our search engine optimization methods are working for you. Following our SEO boost, and as part of your overall marketing campaign, we will monitor the various levels of SEO success to identify areas for improvement. You'll receive a comprehensive report to allow you to evaluate your search result performance.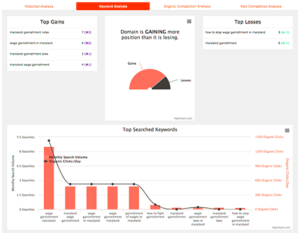 Getting on top (and staying on top!) of the search engine results page requires regular evaluation and ongoing optimization. Your Google ratings won't improve overnight. It's important that a solid foundation is made for your keywords and website optimization to have long-term success.
The initial stages of SEO for a marketing campaign focus on:
Campaign Setup
Keyword Research
Website Audit
Existing Keyword Optimization
Website Optimization
Custom Content Creation
Business Profile Development
Analytics Setup for Reporting
Once these foundations have been laid (typically within the first month), the next few months should focus on spreading the word about your brand or business. Your ranking should visibly improve week by week. A few months into the campaign (allowing time for analysis of keyword progress) it's time to start monitoring the performance of secondary keywords to better track your overall reach. The goal is to have you ranking on the first page of Google's SERP within six months of your SEO campaign.
The secondary stage of SEO for your marketing campaign will focus on:
Link Portfolio Development
Custom Content Creation
Ongoing Website Optimization
Campaign Reporting
Pairing SEO optimization with content creation and link building creates a marketing powerhouse. Continued development of links, custom content, keyword analysis, and site optimization will see you remaining on top of the search engine results.
Link Portfolio Development
Link Portfolio Development includes extending your reach and trust via local business citations, extending the breadth of backlinks to your site, website bookmarking, and listings in classified business directories.
Backlinks from business listings and authoritative domains improves your Trust ranking with Google. MercDigital will also connect your linkable assets to sites with authority within our SEO Network. Content pages will be linked within category and niche sub-categories on relevant network sites.
Custom Content Creation
A content-driven approach to SEO combines several tactics in one. It's hard to produce quality content! But when you create strong and relevant content, you are creating long-term assets for your business. Great content is also the best way to drive high-authority backlinks to your website.
Custom content creation for your website includes article publication, off-site content marketing, encouraging article engagement, blog publication and guest posts, and creating original video, image, and infographic content.
Ongoing Website Optimization
Once the foundations are in place, it's time to install and implement Google's Search Console tools. We'll ensure your site performs with website optimization that includes creating and implementing a robots.txt file, XML Sitemap, Schema Tags, and Canonical Tags. We'll improve website performance through Site Speed Optimization, Menu edits, and Google Maps integration. We'll also audit and repair and broken links, map 301 Redirects, insert necessary NoFollow tags, and make your site Google-friendly.
Campaign Reporting
Reporting, analysis, and recommendations for continued improvement form the basis of continued success. You'll receive monthly updates on all campaign activities, keyword progress, and SEO success. Regular reports allow you to monitor your search result performance and ensure your advertising goals are being met. Our campaign reporting ensures we stay on-track with your campaign strategy.
Discover More of MercDigital's Marketing Services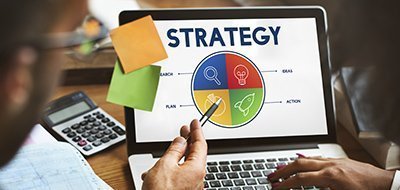 Our Services
We focus on data-driven research & analytics, SEO, paid search, PPC, written & video content, social media, audience engagement, targeted conversion, direct-response advertising, and professional website design. See the full range of MercDigital marketing strategies, tactics, and tools here...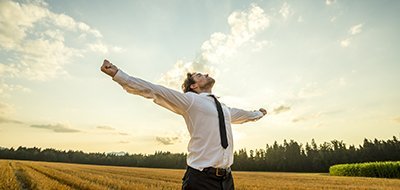 Why Work With Us?
The MercDigital team will oversee all aspects of your digital marketing efforts. We take a hands-on approach for fully managed digital marketing campaigns. Comprehensive, real-time reporting keeps you up-to-date with the impact of your advertising strategies. Our team is here to work for you.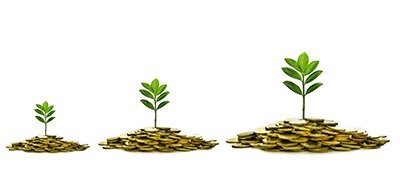 Our Philosophy
Your success is our success. Our sole purpose is to generate tons of new revenue for our clients! We want to boost your business with traffic generation, conversion, retargeting, and nurturing strategies that keep your customers happy. Our 'Impression, Revenue, Reputation' philosophy makes it easy to scale your business.
Frequently Asked Questions
Sales went through the roof with the new email marketing and review requests systems MercDigital put in place. Working with their reps was easy and reassuring. I couldn't believe how easy it was to bring in more customers.
Our company hadn't kept up with Facebook and social media. We had information to put online but no time or experience with how to market ourselves in that format. Getting blog posts written and help setting up our social media presence was exactly what we needed to reach audiences we were missing out on.