Getting Started with Market Analysis
You should never start any new advertising campaign without thorough market research. Making assumptions about your customers and their expectations, or being uninformed about what your competitors are doing, is a quick way to lose money for your business.
The first step in any marketing campaign is to identify the challenges your business is facing. It's important to do this before you consider your overall growth goals. What is it that's holding you back from greater success and increased profits? Are potential customers able to find you and get the best impression of your brand and products? Are you doing more than your competitors to bring in sales? Is your brand suffering from a poor online reputation? Once you've identified the key areas for improvement, you can look at the best marketing approach for the fastest results. What are your plans for your business? What realistic goals can you work towards with the resources and funding you currently have available? In which areas do you want to see the most immediate growth? If you need help planning your marketing campaign, MercDigital can help you define your business goals for a bullet-proof marketing strategy.
One of the biggest mistakes to avoid in digital marketing is the temptation to throw money at a whole suite of marketing tactics with no clear strategy. Signing off on a significant marketing budget without being clear on your goals is the most common mistake beginners make when trying to increase their profits. Spending more on advertising doesn't always mean getting more in return from increased sales. Market research and analysis gives you the information and tools your need to plan a winning marketing strategy for your brand.
MercDigital's simple marketing philosophy makes it easy to see exactly where your marketing dollars will have the most impact. While the end goal of any marketing strategy is to generate increased profits for your business, every aspect of your marketing plan boils down to three simple concepts:
Are you offering the best possible Impression to potential customers?
Are your current marketing efforts bringing in the Revenue you want?
Is a great online Reputation bringing new customers to your door?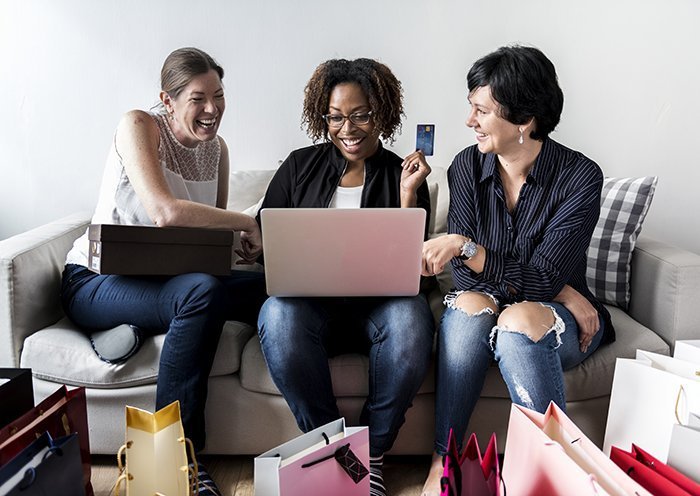 Who do you think your ideal customer is? Creating a 'marketing persona' is a quick and easy way to describe the sort of people you assume are most likely to be interested in your brand. What is their age, gender, family situation, location, income, interests, hobbies, lifestyle, viewing preferences, purchasing habits?
Now test your assumptions! Make use of customer surveys, social media listening, paid external surveys, Google analytics, or Customer Voice tools to find out who is actually the most engaged with your product or service. Is there a discord between your assumed and actual marketing personas? Are you targeting the right people in your ad campaigns?
MercDigital can help you reach your target audience. Our data-driven market research tools give you access to up-to-date information about potential customers and how best to engage with your audience. We'll find out who's listening and who is most likely to respond to a tailored ad campaign.
To succeed in any business, it is essential not only to understand your customers but to know your competitors and business rivals. With a marketing competitor analysis, MercDigital will help you to identify your current and future business competition. A SWOT analysis will gauge the Strengths, Weaknesses, Opportunities, and Threats relating to competitors within your market.
To make sure you action the best marketing campaign possible, MercDigital will investigate your competitors' website strategies and content, their backlinks, social media presence, campaign goals, unique selling proposition (USP), their products, and customer satisfaction levels.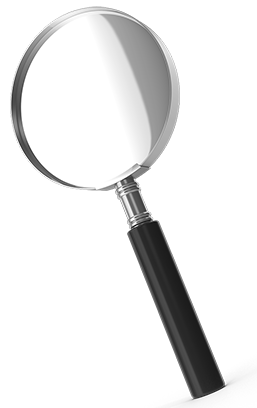 By analyzing the territory in which your business operates, MercDigital can advise you on which direction to take your new marketing campaign. A thorough market analysis will guide you in deciding if your digital marketing strategy will be best designed to increase your market share by finding a gap in the current market, or by creating new user expectations, expanding into new territory, or going after your competitors' unsatisfied customers.
Do you need to build your business's online Impression, increase Revenue, or improve your Reputation?
Understand your Niche Market
You may be an expert in delivering your specific service or creating a quality product, but do you fully understand the variables that effect overall market dynamics? How does the market control pricing or distribution? How can you best take advantage of seasonality? What overall trends in your industry can you tap into for the greatest marketing success?
Where do you sit within your niche? How do you compare with relevant industry benchmarks?  MercDigital helps you manage continued market analysis by monitoring and improving your brand's market standing, your reputation, and perceived customer relationships. Cultivate and maintain a strong presence in your niche. Stand out with a solid business and customer service reputation.
Make use of Market Analysis in your Digital Marketing Campaign
MercDigital has the experience to create a winning marketing strategy for your company. Before designing any comprehensive advertising campaign, our market research will give you the background data you need to launch your brand. We want the best ROI possible for your company! We ensure campaign decisions are based on data-driven analytics and a solid read of the market.
For established businesses looking to grow, we'll start with competitive benchmarking and reputation management tools to find the best marketing tactics for long term success. Our strategists will employ VoC tools with our Customer Voice feedback system. Monitoring your business mentions, improving the way you interact with your customers online, collecting 5-star reviews and testimonials, and ensuring customer loyalty are all high priorities for building your reputation. We'll keep an eye on the competition by spying on their rankings and metrics to see where you stand.
If you use social media (and you should!), our GetSocial tactics feature a range of social tools and analytics including social listening, share trackers, and interaction monitoring to help you see who is engaged with your brand.
Talk to a MercDigital marketing strategist today and find out which approach to marketing your brand will give you the best ROI.
Find out how MercDigital can help you.
Learn more about the marketing strategies and tools we use to build your brand's online presence, reach new markets, engage with your audience, identify your most profitable customers, and increase your conversions and sales.

Ready to take action?
Let MercDigital's simple IRR marketing philosophy work for you.
We can turn your advertising dollars into pure profit.
Do you need help to improve your business Impression, Revenue, or Reputation?