Need tips on how to promote your brand on Social Media?
Social media marketing is no longer optional for businesses.
If you need customers, you need social media.
The most successful way to market your business on social media is not to market it at all. Instead, build a community of engaged fans and loyal supporters who will share your passion with you. Social media is unique in providing an interactive platform that allows brands to engage and interact with their customers and target audience.
Social media is the best way to launch your business or rejuvenate your brand image. It can be intimidating starting out with social media and knowing the best way to share with your audience. Effectively promoting your brand requires time, creativity, and experience with social networking.
MercDigital will show your how to create an effective social media presence to help you reach new markets, build awareness, and drive sales.
 1. Decide on your desired outcomes for your social media campaigns.
Like any marketing strategy, having a measurable desired outcome for your social media pages is the key to success. Keep in mind, your goal for each social media platform does not need to be the same, however your campaign will be more effective if the overall strategy is cohesive.
Your business goal for social media pages might be to source new leads or bring in new customers. Your measurable outcome in this situation might be a percentage increase in likes or followers. Or, better yet, an increase in the number of people willing to share their information with you in the form of subscription lists.
Be clear on your overall goal for your social media marketing before deciding on which marketing tactics to use to achieve your aims.
2. Define and research your target audience.
There are great resources available for demographic data. Don't make assumptions about where your potential customers are hanging out or what else they are looking at online. Know who is following you and what they are interested in.
MercDigital can pull data from your existing social media accounts to see the demographics of your current followers, and then compare that with your ideal target audience. Find out how your audience feels about related topics. See what they're talking about and what they are engaging with. Find out how often and when they are active on social media.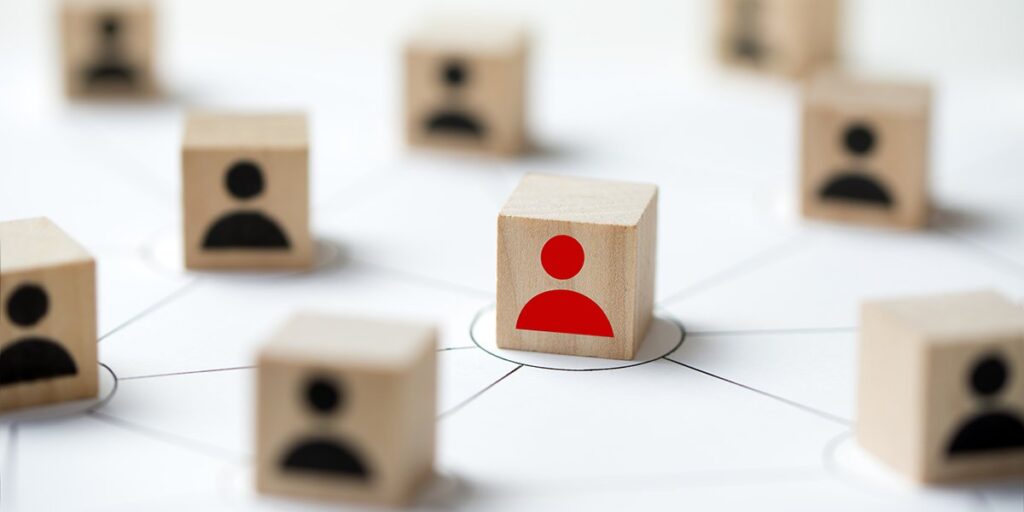 3. Use data-driven research to find out how to best reach your target audience.
Engagement metrics help you to quantify reach, clicks, interactions, and hashtag performance across your social media channels. Highly visual brands would benefit more from campaigns on Instagram, whereas LinkedIn might offer a better platform to spread the word for B2B companies offering a service.
Analysis tools like Advertising Intelligence give you the ability to view performance data across each of your ad channels to see exactly which campaigns, target audiences, and platforms are performing best for you. If you want to find out which social media platform is the best for digital marketing in your industry, audience analysis is essential.
4. Check out the competition!
It's not about copying their strategy or stealing their ideas. Instead, competitor analysis is about finding a way to differentiate yourself from the rest of the crowd. Find out what is working in your niche market and then identify gaps where your brand might prosper. This way, you'll find out what your target audience wants to see, and get an idea about what they might be missing out on.
What marketing is working in related industries that you can tap into? Will networking build your reach faster? Narrow in on hashtags or keywords that will best promote your brand. Decide if high-impact visuals, social video content, or a call for user-generated content will best suit your brand's campaign goals.
5. Craft your Message.
Find new ways to engage your audience or pique their interest. Remember that your social media content must be focused on what your audience wants to see, not what you want to share. As a general guide, there are two complementary 5:3:2 rules of social media that work together to give you a good balance of content.
50% Engage : 30% Inform : 20% Promote
This means that 5 out of 10 social media posts should be aimed at engagement. These posts should invite conversation and feedback, be entertaining, ask questions of your followers, or include video content.
3 out of 10 posts should be informative or educational. These could include tips and advice, industry specific news, or be considered valuable and relevant content.
2 out of 10 posts should focus on the specific promotion of your business or products. These posts might include limited time discount offers, new product promotions, or call to action buttons like Facebook's CTA invitation to 'Learn More'.
50% Curate : 30% Create : 20% Humanize
This means that 5 out of 10 social media posts should be curated or shared content from sources that your audience considers relevant. This builds social networks and helps broaden your reach. It also shows your followers that you're on top of current industry news.
3 out of 10 posts should be unique, in-house created content. This is content that directly speaks your brand message to your audience. It might include links to blog articles, eBooks, or infographics. Ideally, this content should be considered share-worthy by your followers.
2 out of 10 posts should humanize your company. Get personal with your followers and show off your brand personality. These posts might be fun insights into you and your team, they might highlight your community involvement, or perhaps include sneak-peeks or behind-the-scenes development. They might even just be posts about cats doing cute cat things.
6. Test, Analyze, Refine, Repeat.
Audit your social media channels for engagement and follow-through to stay on top of your social media ROI. Look at more than just the output metrics – you need to evaluate the outtake metrics and dollar-figure outcomes as well. Are people engaging with your content? Is social media bringing in more leads or converted sales?
Analyze your social media engagement to see what content has made an impression with your audience compared to what content you might have wanted to make the greatest impression. Find out what your customers actually want to see and hear from you, and then give them more. Develop your digital content with purpose. You need regular new and creative content while maintaining relevancy and staying authentic to your brand's message.
Keep in mind that social media algorithms will have control over what content is organically seen by your followers. Paid social media ads overcome this limitation and allow you to target specific markets to increase exposure.
Advantages of Social Media Marketing
Social media advertising can provide a huge increase in conversion rate and sales for your brand.
Offers the ability to develop highly targeting campaigns with easy A/B testing and analytics
Has a comparatively low cost of acquisition.
No practical limit to your ability to scale.
Talk to the MercDigital Marketing experts to find out how we can help you create a new social media profile for your business. Transform your brand with an engaging social media channel.