Social Media Marketing
SEO and Reputation Management Tactics
Ready to launch your business via social media? Need advice on social media marketing, or help finding the best way to drive sales through your social media interactions and advertisements? MercDigital has a range of marketing tactics and tools that work together to boost your social media campaigns.
MercDigital will help you achieve your marketing and branding goals with our foolproof multi-channel social media marketing tactics. We can create and share original content on your social networks, write and promote original articles from your website, and curate the best industry news from across your niche to share with your followers.
Social Media Marketing Services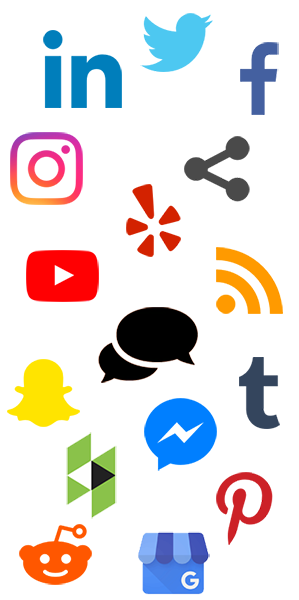 The first step towards improving your ROI (and reducing the cost per click across your social campaigns) is to understand which social channels are delivering more traffic and content engagement for your business. MercDigital offers a range of social media tools that allow you to track and analyze your social media views and engagements. Once you know who is engaging and how your brand is tracking online, you can target your content to optimize campaign performance.
We have the experience to grow your brand on Facebook, Instagram, LinkedIn, Snapchat, Twitter, and more. Our social marketing experts will show you how to use your social media platforms and website to promote your products and services. We understand the latest marketing trends and algorithms, and can ensure your social posts reach a wider audience of people who are more likely to want to hear about your brand.
MercDigital can provide services for:
Have a special occasion coming up for your business? Or do you want to capitalize on social buzz around a specific date or event like New Year's Eve, Black Friday sales, Valentine's Day, or Halloween. Take advantage of traditional bumps in consumer spending on major retail dates by having social media posts ready to attract customers and generate profits for your business.
With MercDigital's one-off social post service, we'll create a relevant and timely post to share across your social channels. For extra impact, you can supply your own original image, or we can add on a single custom image. With a Single Custom Image add-on, our graphic design team will create or enhance an image to help draw attention to your post and help deliver the right message. Visually appealing and branded custom images make social posts look more professional and are more engaging and shareable.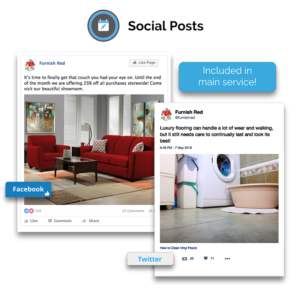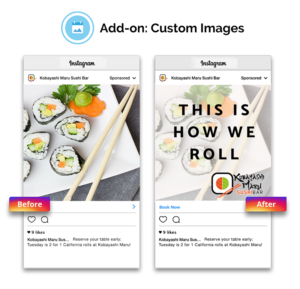 Reach a wider audience with our managed Facebook's post boost. This add-on will ensure greater exposure and engagement with your Facebook posts. Our marketing strategists will work with you to determine the best targeting options to help you reach more qualified leads with your social posts. Facebook Boost is ideal tactic to reach new audiences, to re-target interested consumers, and raise awareness of your brand. The advantage of boosted posts is the ability to reach beyond your current followers and their friends. You can set your budget, and then select your Facebook post boost audiences by demographics, location, interests, behavior, and more!
For a high-impact social media campaign aimed at driving sales and generating new leads for your business, a fully managed Facebook Ad campaign might be the best marketing tactic for your brand.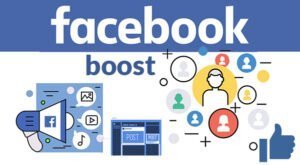 Discover More of MercDigital's Marketing Services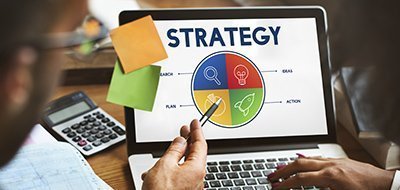 Our Services
We focus on data-driven research & analytics, SEO, paid search, PPC, written & video content, social media, audience engagement, targeted conversion, direct-response advertising, and professional website design. See the full range of MercDigital marketing strategies, tactics, and tools here...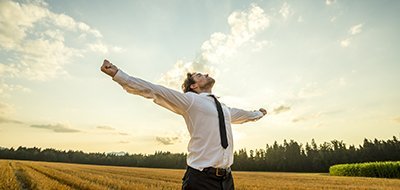 Why Work With Us?
The MercDigital team will oversee all aspects of your digital marketing efforts. We take a hands-on approach for fully managed digital marketing campaigns. Comprehensive, real-time reporting keeps you up-to-date with the impact of your advertising strategies. Our team is here to work for you.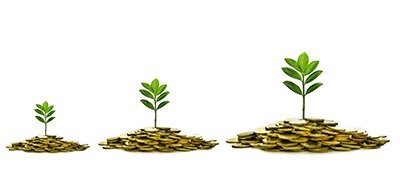 Our Philosophy
Your success is our success. Our sole purpose is to generate tons of new revenue for our clients! We want to boost your business with traffic generation, conversion, retargeting, and nurturing strategies that keep your customers happy. Our 'Impression, Revenue, Reputation' philosophy makes it easy to scale your business.
Frequently Asked Questions
Sales went through the roof with the new email marketing and review requests systems MercDigital put in place. Working with their reps was easy and reassuring. I couldn't believe how easy it was to bring in more customers.
Our company hadn't kept up with Facebook and social media. We had information to put online but no time or experience with how to market ourselves in that format. Getting blog posts written and help setting up our social media presence was exactly what we needed to reach audiences we were missing out on.