Business Listing Services
SEO and Reputation Management Tactics
Building your online reputation starts with building an online presence. Your business listing should be the first online entry you create for your new business, even before you set up your Facebook page! It can sometimes take several weeks for your listing to appear online across the many different online directories.
Your Business Listing is an online entry for your company that is listed on a Web Directory. While the listed details vary slightly according to each directory, your listing will generally include business name, address, contact details such as a telephone number or email address, website link, service area, range of services and products, staff numbers, and professional associations. Some sites might also include reviews or user comments. Information stored on the Web Directory is both searchable and browsable. Listings are organized into categories such as industry, niche, location, activity, or size.
Get Found with an Optimized Business Listing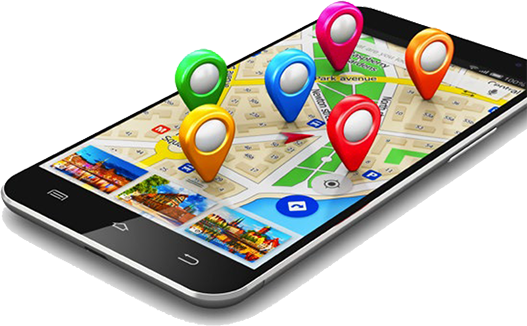 Our Business Listing Page Build service and range of additional listing management services will help you kickstart your online presence. Find out how well your business listing currently rates and then take the first step towards getting found right across the internet.
76% of people who searched on their smartphones for something nearby visited a business within a day.
Being easily found is the secret to long-term organic search engine optimization. Having consistent online information about your business improves your visibility in local category searches and helps you to rank higher on Google searches. Listings on multiple directories creates invaluable backlinks to aid your overall SEO efforts.
MercDigital can provide services for:
Even if you have never created an online business listing, there's a good chance your company will appear on sites like Google My Business, Yelp, Bing, or TripAdvisor. Sometimes it is necessary to 'claim' these existing Business Listings. This might be the case if you are purchasing an established business, or if information about your long-standing business has been gathered using user-generated data. Claiming a listing verifies you as the owner of a valid business and proves that you are authorized to maintain the data displayed.
The process for claiming a business varies according to each directory or site but usually involves either verification over the phone with a pin number, postal postcard verification with a pin number, or via email with a verification link.
The MercDigital team can manage the Listing Claim process for each of the directories, however it is essential that you, as the business owner, are available to personally confirm the details of your listing.

Managed Online Business Listing Sync
We'll provide a means of automatically syncing all your business listings to increase your online citations. Our Listing Sync service gives you control over dozens of listings across social networks, search engines, online maps, directories, and GPS navigation systems.
Various surveys (such as Google's "Digital Impact on In-Store Shopping" study and the Retail Dive 'Consumer Survey') show that between 67 - 85% of consumers search online for services and products before visiting a store. According to Google, the most frequently searched information about a business is their physical location, hours of operation, and phone number. Unfortunately for many businesses, 41% of business listings show inaccurate addresses with an average of three different phone numbers across their multiple listings.
Because listed information about businesses is being refreshed all the time by user-generated content and public data, it's important that you continue to monitor your Business Listing. As a low-cost yearly service, MercDigital will resend your information to the major data aggregators every week to ensure your directory listing contains accurate information.
According to ComScore, 78% of mobile searches for local business information resulted in direct purchase within a day. That's higher than conversions from any other device. Of those purchases, 73% of shoppers visited the store to make the purchase, 16% purchased direct with the business over the phone, and 11% completed their sale online.
80% of local consumers use search engines to find information like business address, hours & directions.
41% of business listings show inaccurate addresses, phone numbers, or other business information.
73% of consumers stated that they lose trust in a brand when an online listing shows incorrect information.
Business Listing Page Build
MercDigital will boost your online impact with a responsive, mobile-friendly business listing for your company. With over half of all Google searches occurring from mobile devices it's essential that you optimize your business listing for smartphone users not only to compete with online retailers, but also to ensure you stand out from your local competition.
An SEO-rich business listing not only gives customers essential business details like address, contact details, and social media profiles, it also gives you the chance to promote your company. Showcase your brand with eye-catching photos, highlight your product range, or even show accepted payment methods. Include a video, image gallery, or discount coupons. You can also ask for customer reviews directly on your listing (giving you control over review content).
Your listing page will be optimized for local searches with a Google Maps plugin. Mobile category searches are heavily skewed towards location and proximity. These searches are generally made by consumers ready to make a purchase with limited preference for brand. In fact, 81% of consumers say their #1 source of information about local business services is a search engine or online business directory. Because search results show business listings with the closest physical location, it's essential that business listings are current with crawlable location information on each page, within meta-data, and within SEO keywords. MercDigital will ensure your business gets found.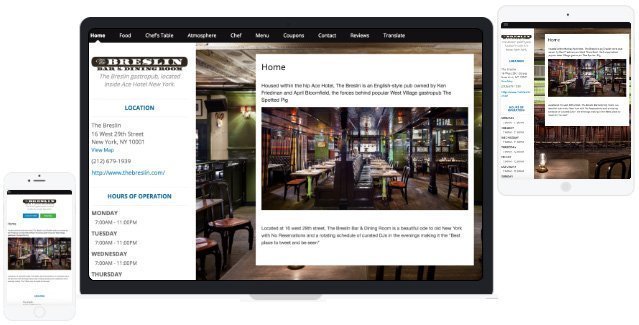 With managed Listing Distribution, we can further help distribute your business details to over 300 online directories. Our reputation management software scans online directories to ensure that your business details are accurate right across the web. For SEO purposes, accurate and consistent brand and company information is essential.
For managed help in distributing your details, MercDigital uses the major data aggregators Acxiom, Factual, Infogroup, and Neustar Localeze. We'll handle the process of getting your business details distributed and synced across dozens of reputable sites including Facebook, Twitter, Foursquare, Google My Business, Google Maps, Bing Maps, Yelp, MerchantCircle, and more. In addition to search engines, your accurate business details will be accessible to voice assistants like Siri and Alexa, navigation systems like MapQuest and Nokia, and mobile apps like Uber and eBay.
Ensure you're listed with the major data providers

Discover More of MercDigital's Marketing Services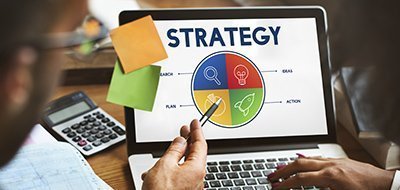 Our Services
We focus on data-driven research & analytics, SEO, paid search, PPC, written & video content, social media, audience engagement, targeted conversion, direct-response advertising, and professional website design. See the full range of MercDigital marketing strategies, tactics, and tools here...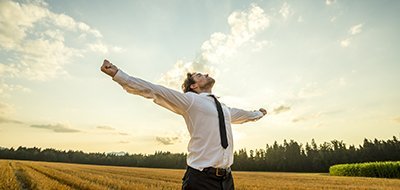 Why Work With Us?
The MercDigital team will oversee all aspects of your digital marketing efforts. We take a hands-on approach for fully managed digital marketing campaigns. Comprehensive, real-time reporting keeps you up-to-date with the impact of your advertising strategies. Our team is here to work for you.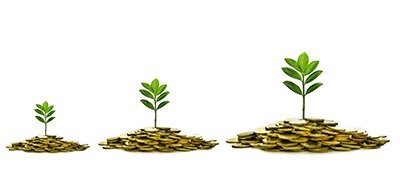 Our Philosophy
Your success is our success. Our sole purpose is to generate tons of new revenue for our clients! We want to boost your business with traffic generation, conversion, retargeting, and nurturing strategies that keep your customers happy. Our 'Impression, Revenue, Reputation' philosophy makes it easy to scale your business.
Frequently Asked Questions
Sales went through the roof with the new email marketing and review requests systems MercDigital put in place. Working with their reps was easy and reassuring. I couldn't believe how easy it was to bring in more customers.
Our company hadn't kept up with Facebook and social media. We had information to put online but no time or experience with how to market ourselves in that format. Getting blog posts written and help setting up our social media presence was exactly what we needed to reach audiences we were missing out on.