Unlocking Business Growth with Local SEO: Why MercDigital is Your Best Choice
Impression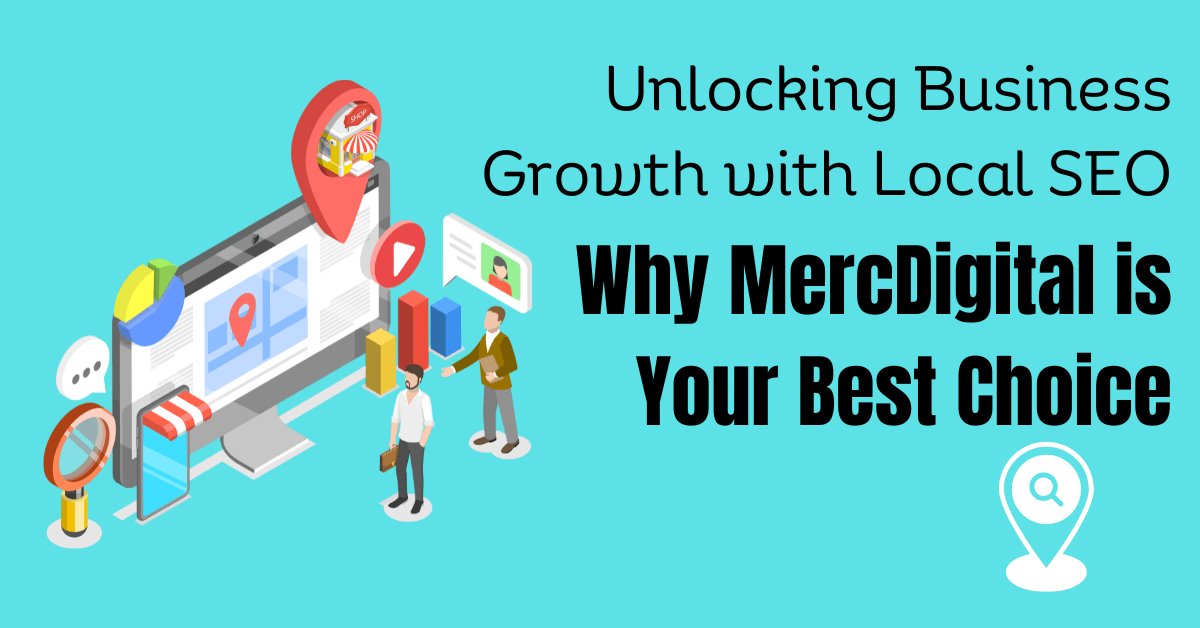 In a digital-first age, where convenience is king, consumers naturally gravitate toward businesses they can locate effortlessly online. Local SEO serves as the digital beacon, guiding them to your business. Let's dive deeper.
Local SEO, or Local Search Engine Optimization, is all about enhancing your business's online visibility for searches happening near your physical location. It's a specialized form of SEO that focuses on reaching potential customers in your immediate vicinity.
To paint a clearer picture, consider this: You wake up one morning with a toothache and urgently need to see a dentist. What's the first thing you'd do? If you're like most people, you'd grab your phone or computer, type "Local Dentist Near Me", examine the reviews, and make an appointment. If you're a dentist, the goal is to be right there at the top of those search results, ensuring patients reach out to you first. That's Local SEO in action.
Beyond mere search engine results, Local SEO also encompasses:
1. Search Engine Visibility: Ensuring you appear at the top of the search results when locals search for the services or products you offer.
2. Maps Optimization: A crucial component. When users search on map apps like Google Maps, Bing Maps, or Apple Maps, your business needs to be suggested in the search results.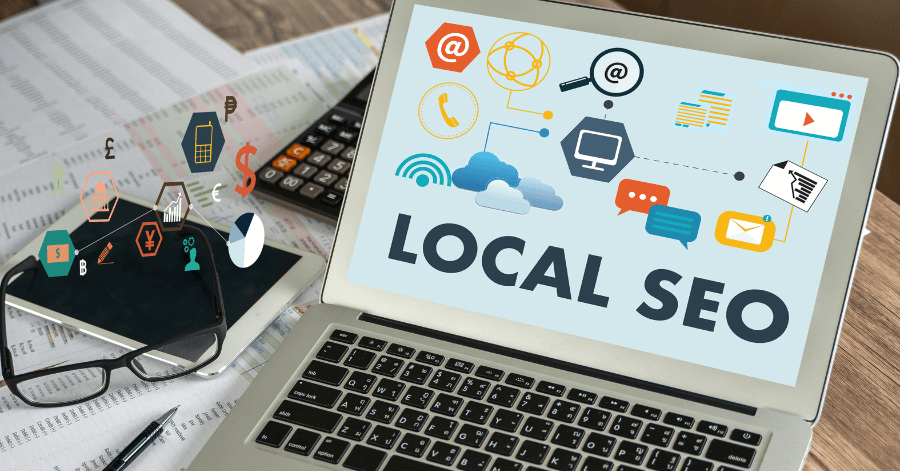 Why Local SEO Matters: The Numbers Don't Lie
1. Local Searches Lead to Sales: An impressive 78% of local mobile searches result in an offline purchase.
2. Reviews Influence Choices: Around 97% of consumers read online reviews for local businesses. A strong online presence is essential for credibility.
3. ROI is Significant: Local SEO offers a high return on investment as it targets users actively searching for your services.
4. "Near Me" Searches Soaring: These searches have increased by over 500% in recent years. Optimizing for these searches is essential.

Discover How You Rank with MercDigital's Free Business Report
Before you embark on your Local SEO journey, wouldn't it be great to know where you currently stand? Enter MercDigital's Free Business Report.
This invaluable tool provides real-time insights into your business's local SEO performance and online reviews. It's not just about numbers or rankings; it's about understanding the narrative behind them.
Why is this tool a game-changer?
1. Transparency: The data-driven results ensure you're not just taking our word for it. You can see for yourself the areas that need improvement.
2. Actionable Insights: Knowing your current position allows for a more tailored Local SEO strategy. We help you bridge the gaps.
Partner with MercDigital
Our deep expertise, updated practices, proven successes, and holistic service offerings make us your ideal Local SEO partner.
Ready to dominate local searches and map applications?
Partner with MercDigital. And if you're still contemplating, start with our Free Business Report. Knowledge is power, and we're offering it to you for free on a platter.

Discover More of MercDigital's Marketing Services
Ready to find out more?
Contact us to see how MercDigital can help grow your business.