You've worked hard to build your business! You've refined your products, you offer unbeatable service, and you have staff willing to go above and beyond to provide your clients with value for money. You're proud of the whole team!
So why aren't new customers flocking to your door?
You know your company is fantastic! So why is your online reputation so bad?
Poor online reviews have the power to destroy your business. No matter how great your business is, a poor online reputation can undermine years of hard work.

If you rank badly on Yelp, potential customers will never call.

If your Google reviews are just one star lower than your competition, you won't appear on search pages.

If it's been months since someone left a great review about your business, consumers won't trust you.
How important are online reviews? People trust other people to inform their purchasing decisions. If no-one is talking about how great your business is, new customers will choose to spend their money elsewhere.
Potential customers use review sites like Google, Yelp, Facebook, and the Better Business Bureau to discover new local businesses or find out about available products and services. As these review sites have grown more important and more powerful, many business owners feel like their company is at the mercy of anonymous reviewers and average star ratings.
Yelp's review filtering system has gotten a lot of negative attention over the years – including a Federal Trade Commission investigation in 2014. Many businesses claim that Yelp gives preferential treatment to companies who advertise on their service by making it harder to see positive reviews for businesses who don't pay to advertise on Yelp.
Unfortunately, it's completely legal for the Yelp algorithm to filter out whichever reviews it chooses to. If a great promotional weekend resulted in a wave of happy customers posting their positive feedback online, Yelp will probably hide your 5-star reviews! And, instead, continue to show old reviews from unhappy customers. Even worse, your overall star rating won't improve. Yelp can also manipulate your review rating by ignoring positive reviews.
So, how do you make sure your positive reviews get seen? How do you improve your overall star rating on sites like Yelp, Google, BBB, and Facebook? Is your average star rating the most important consideration for your business?
To make it easy for businesses to understand the correlation between reviews and revenue, the data science team at Womply conducted an in-depth analysis of transactions and online review data for over 200,000 U.S. small businesses in every state and across dozens of industries, including auto shops, medical and dental offices, restaurants, salons, retailers, and more. Their report shows how online reviews impact small business revenue.
Claim your Free Listing on Relevant Review Sites.
Respond to Reviews and Customer Feedback.
Improve Your Star Rating – aim for 4.0 – 4.5 on key review sites.
Get More Reviews!
Ensure a steady flow of recent reviews.
Embrace Authentic Reviews and Complaints!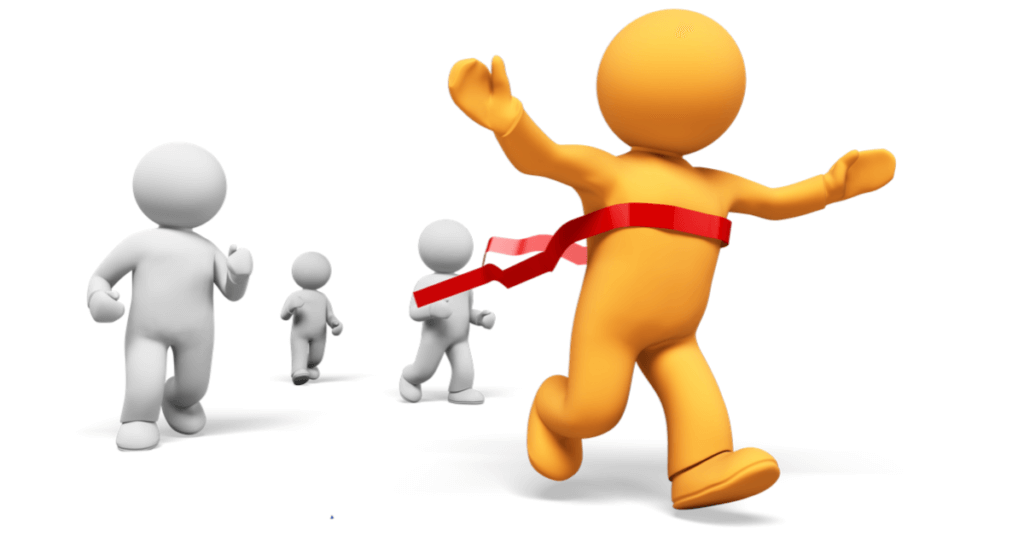 1. Claim Your Free Listing on Relevant Review Sites
Businesses that claim free listings on multiple review sites make 36% more revenue.
The simple act of claiming a review site can have a huge impact on business revenue. The Womply study found that businesses who had not claimed any of their free listings on important review sites had an average of 24% lower revenue. Those that had claimed 3 or more relevant listings had a revenue 36% above industry average.
The revenue impact of either claiming or not claiming listings on the top review sites is staggering!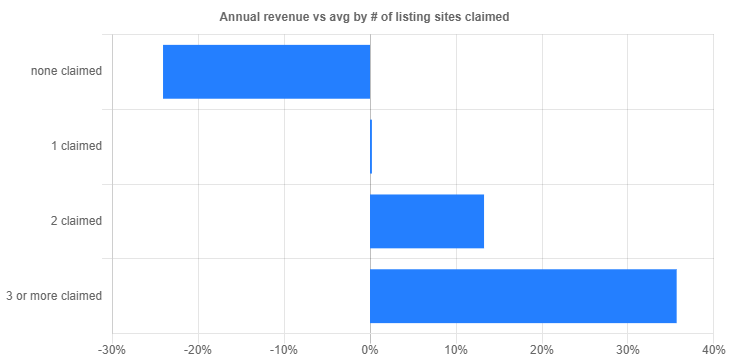 Even more, businesses that claim their free listings on at least 4 review sites earn 58% more revenue. While the degree of importance of various review platforms will vary according to industry, claiming your Google My Business listing is essential.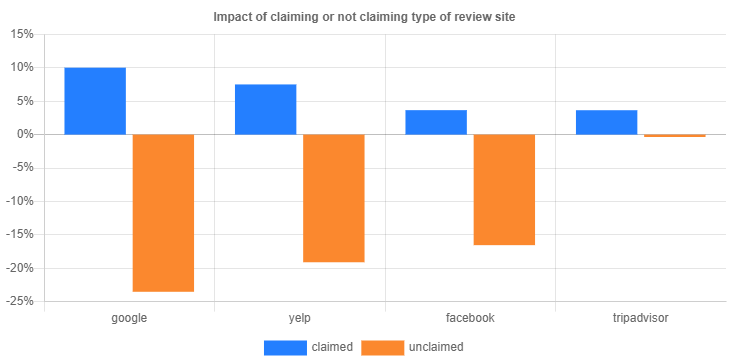 Businesses that reply to their reviews at least 25% of the time average 35% more revenue.
People spend up to 49% more money at businesses that reply to reviews!
The Womply report shows how important it is businesses to be active in engaging with customers across review sites. On average, businesses that are more active in responding to customer reviews make more money! Consumers consider businesses that are active on review sites as being more approachable, more trustworthy, and more responsive to the needs of their customers. Despite this, 75% of business don't respond to any of their reviews!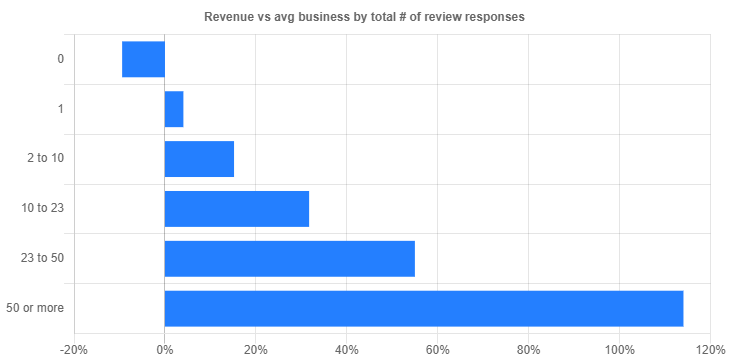 3. Improve your Star Rating!
Businesses with a 4 to 4.5 star rating earn 28% more in annual revenue.
Have you ever wondered how much your average star rating matters to business revenue? The Womply study found that businesses with 4 to 4.5 star businesses earning the highest average revenue. Interestingly, 5 star businesses saw a lower revenue than average. This is likely because most 5 star average businesses have far fewer reviews (often only a single review left by a friend!), are less established, or may appear to have only fake reviews. Consumers trust reviews from real customers offering specific feedback and opinions.

The degree of importance placed on star rating varies according to platform. Google and Facebook users show a much higher preference for 4 to 4.5 star ratings.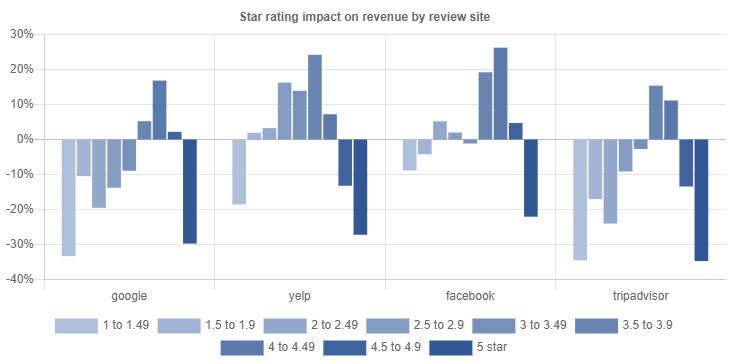 Even more important than the overall star rating is the number of reviews posted about your business!
Total number of reviews has a larger impact on revenue than average star rating.
According to the latest stats, established businesses average 82.5 reviews across all review sites. The Womply report shows that businesses with more than the average number of reviews bring in far more in annual revenue than businesses with review counts below average. Businesses with over 400 reviews are bringing in more than twice the revenue compared to the average business!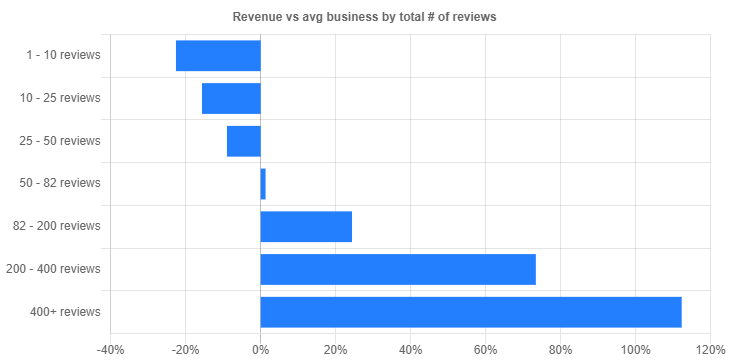 5. Keep Your Reviews Recent!
Businesses with more than 9 fresh reviews earn 52% more than average.
People like to know that your business is continuing to offer great service. Businesses getting more than the average number of new reviews (reviews that are less than 90 days old) saw a 52% increase in revenue. The clear takeaway here is that businesses benefit more from a steady flow of genuine reviews than they do from a perfect star rating – a large number of recent reviews holds more weight with consumers than a small number of glowing reviews from last year.
6. Embrace Authentic Reviews and Complaints!
19% of the reviews the average business receives are negative.
People are also forgiving of the occasional bad review. When potential customers browse business listings on review sites, they expect to see a couple of bad reviews. In fact, many users skip the most positive reviews to read the most recent negative review. Consumers are keen to see how a business responds to bad feedback or the reason for a recent complaint. Any business profile showing very few or no negative reviews may look to be unestablished or to have padded their listing by buying fake reviews.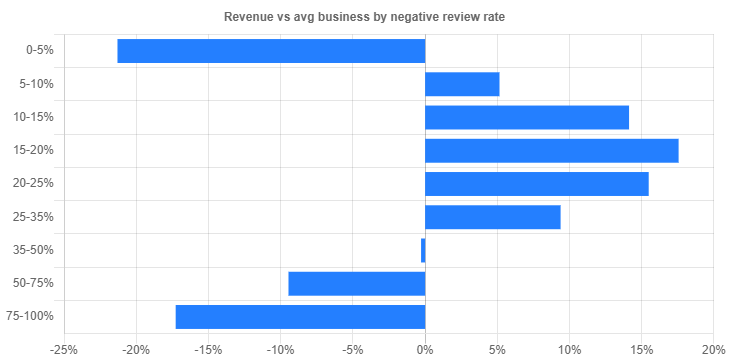 Businesses that place importance on getting as many real and authentic reviews as possible, and replying to their reviews, will see the biggest boost in revenue.
Online reviews are the modern substitute for word of mouth recommendations. Businesses that recognize and respond to the way today's consumers use the internet to search, evaluate, and choose where to spend their money will perform better than those that don't.
There's no need to let your business suffer from a poor online reputation. Take the first step and contact MercDigital for a free strategy session to find out how we can improve your business revenue through customer reviews.