Your customers and prospects are almost always online. Consumers are looking to engage with their favorite brands. People are actively searching for new information and answers to their questions. An effective digital marketing strategy provides your company with the best plan of action required to engage with your prospects and customers.
Finding out which digital marketing strategy is best for your business is where MercDigital comes in. Our strategists will analyze your brand's performance and look at the best ways to improve the Impression, Revenue, and Reputation of your business.
Which Digital Marketing Strategy will Offer the Best Returns?
The 2019 Digital Marketing Strategies Survey by Ascend2 researchers found that when it comes to seeing increases in revenue for their clients, expert marketers list content marketing, search engine optimization, email marketing, paid search and social ads, data-driven personalization, social media, and marketing tech usage as their most successful marketing tactics.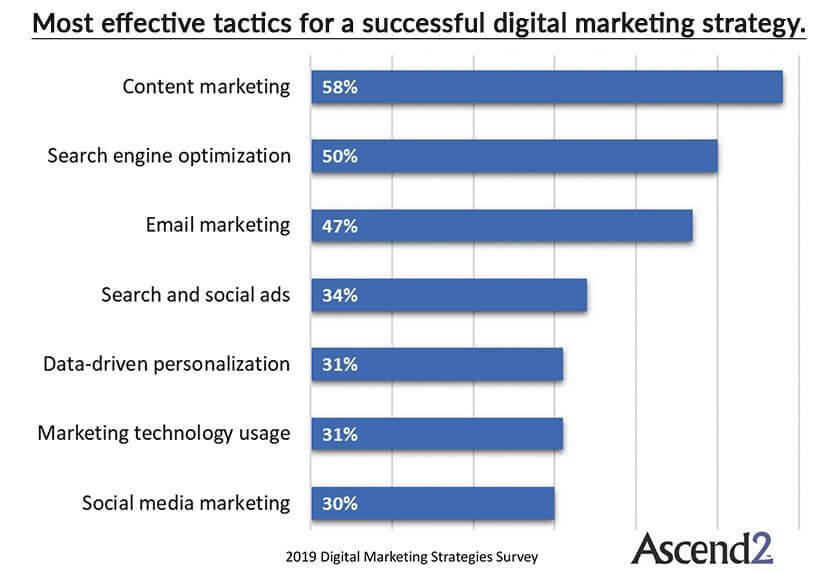 Statista researchers looked on a global scale at which marketing tactics had the largest commercial impact on business success. Again, content marketing topped the list.
A total of 82% of marketing influencers outsource the tactical execution of their most important strategies - with data-driven personalization and content marketing listed as the two most difficult marketing tactics to get right. Quite often, the more cost, effort, or skill required to execute a tactic, the more effective it is for driving revenue.
The marketing landscape changes fast with constant updates to Google algorithms, new social media trends, and changing consumer
expectations. What worked for your business yesterday may not work for you tomorrow. It's essential that you stay on top with innovative content and aggressive testing of new marketing strategies.
The most challenging barriers to business success are increasing customer engagement, tracking measurability, and increasing customer acquisition. Finding ways to track and measure the success of your marketing efforts is critical. Knowing what works to bring in more leads and build trust with your customers is the only way your business can build on its successes.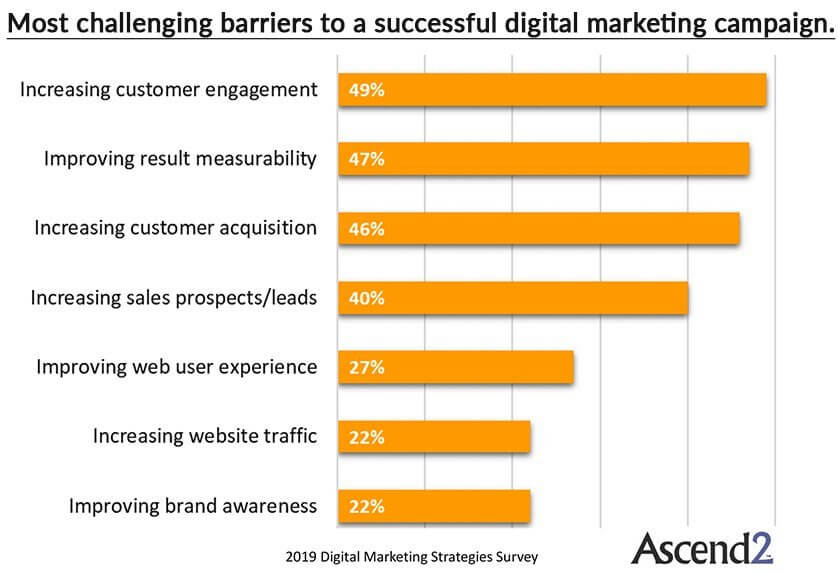 Get the Most out of your Content Marketing.
Content marketing is recognized as being critical to online success. However, it's essential that your content is engaging your audience! While the output of content per brand has increased by 35% per channel, audience engagement has decreased by 17%. As of now, there were over 450 million blogs vying for attention. Don't risk audience fatigue by blasting your followers with an endless stream of noise and clutter.
Cut through the clutter with strong digital content that fulfils your audience's needs.
Consumers want to engage with your brand! The Wall Street Journal reported that major brands accounted for only 20 to 25% of total ad spending through 2018 on popular digital platforms like Google and Facebook. Smaller advertisers and new brands contributed to the growth of spending on digital advertising. Small businesses are recognizing the importance of promoting their brand. And they're reaping the rewards!  
Top Tips for Increasing Customer Engagement with Content Marketing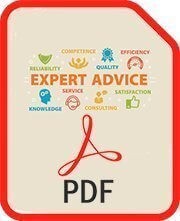 Deliver a seamless customer experience through personalization and customization. Email marketing is particularly effective for offering highly personalized content with custom call-to-action links and website pages.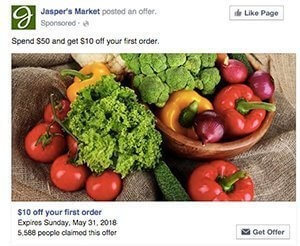 Use segmentation to specifically target individual demographics within your overall target audience. Google Ads and Facebook Campaigns offer a range of targeting options with easy A/B testing of content variation.
Offer a behind-the-scenes look at your brand, educational how-tos, and staff or product profiles with a storytelling approach to your video marketing.
Offer immersive, participative, and personalized content experiences that bridge the gap between your business and your consumers. Give your customers a reason to spend their time and money with you. Social media is the perfect medium to engage personally with your audience.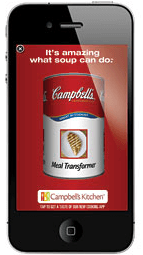 More than half of paid search clicks, video consumption, and social media engagement comes from people using phones or tablets. Don't make them zoom! Ensure you optimize your content for mobile users.
Offer your customers the power of content creation. Encourage customer reviews or offer promotions that call for unique user-generated content. Find out how your customers are using or benefiting from your brand and use their positive experiences to provide social proof of your success.
Not sure where to start with choosing the best marketing approach for your business?
Contact us and talk to a MercDigital marketing expert. We'll help you engage with your audience with professional content marketing and tactics tailored to your brand and market. Want more digital marketing advice? Find out how to kickstart your business with traffic generation, conversion, retargeting, and customer nurturing strategies.
Want more advice on digital marketing or up-to-date news? Follow us on Facebook or Twitter. We'd love to hear from you.