Online impressions are created every time a consumer encounters (or doesn't encounter!) your brand when looking for information. Impressions are created through your website, business listings, Facebook and Twitter pages, email communications, social media interactions, online reviews, and search engine results. A great impression will bring in more leads and potential customers! While a poor impression will send consumers straight to your competition.
What consumers see online shapes the impression they form about your business.
Are you ranking highly on Google search results?

Do the top search results lead straight to your business website or store location?

Are you ranking above your competitors with the keywords that count?

Are you happy with the information presented about your business?

Do online links and references to your business present the image you want to project?

Are your business mentions predominantly positive?
If you answered 'no' to any of these questions, you're leaving potential profits on the table. You need to take immediate action to improve the impression people will form when looking for your products or services online.
5 Simple Strategies for Improving Online Impressions of Your Business
1.  The first step towards bringing in more leads is making it easy for potential clients to find you. Get your business website on top of Google's search page with a targeted paid Google Ads campaign. If you have a physical store location, make sure local searchers can easily find all the information they need to convince them to visit you.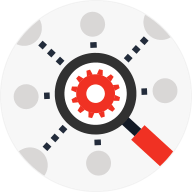 Tip: Business Listings and a Managed Google My Business Page are fast and cost-effective ways to improve your position on Google Search and Google Maps. An enhanced listing with photos, a services catalog, and great customer reviews will create a positive impression.
2.  You don't want to have to keep paying Google to highlight your business. Leverage the power of content marketing through your blog and social media to heighten your online presence and boost your organic search engine results. Develop your online presence with the goal of making it easy for customers to find you.
3.  Once people do find you online, you want them to 
love
 what you're offering, and 
want
 to do business with you. Use 
market research
 to ensure you're speaking to the right audience and offering the right online experience to your customers. Create loyal fans with engaging content to speaks directly to their needs.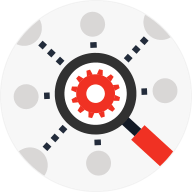 Tip: If you market your brand to different audiences, use market segmentation to make sure potential customers are getting the information they need. Direct online clicks to customized landing pages created to address each customer's specific interests. Personalization makes it easier to capture new business leads.
4.  Do more to grow and influence your audience by using a range of social media channels to boost brand awareness.  Design a content strategy for your social messages with your target audience in mind. Analyze your social metrics to make sure every 'reach' and 'impression' is going towards people who are actually interested in your brand.
5.  Optimize your customers' online experience when visiting your website. If you operate online, your website is your brand's storefront. Enhance your business with a fantastic, user-friendly website. Make it easy for people to find your services, book an appointment, schedule a phone call, or get important advice. If you know you're getting plenty of website visitors, but your conversion rate is low, it's time to book a Website Audit to see why you're missing out on potential sales.
Not sure where to start with choosing the best marketing approach for your business?
Contact us and talk to a MercDigital marketing expert. If your marketing strategy is aimed at improving your online Impression, we can help you with advice on which marketing tactics can be specifically tailored to boost your business performance. Find out how MercDigital can help you expand your reach, deliver a great impression, and grow your business.
Want more advice on digital marketing or up-to-date news on the latest strategies and marketing solutions? Follow us on Facebook or Twitter. We'd love to hear from you.