If you're not using video in your marketing, you're missing out.
Video is recognized as the most dynamic content medium for advertising and audience engagement this year. Businesses need video content to survive and thrive online.
Video ads are a great way to keep up with current digital marketing trends and people's love of immersive content. While there are strong generational differences in the way consumers prefer to interact with the brands they support, according to the latest Hubspot research into content marketing, consumers across the board want to see more video content. Younger audiences in particular have a strong preference for video, and want increased interaction on social media with more video and more photos.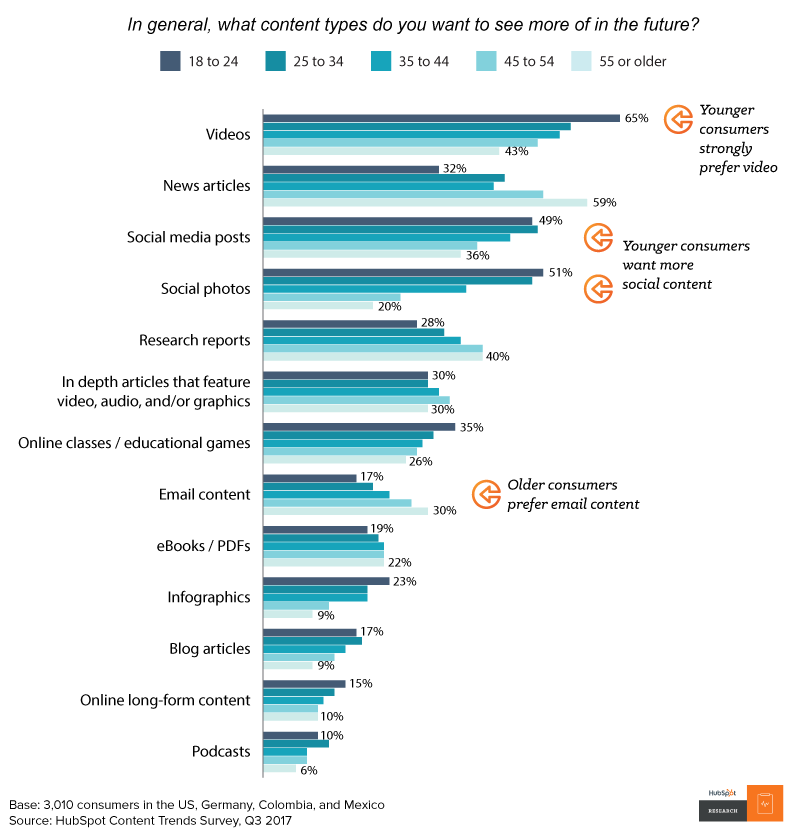 How Profitable is Video Content Marketing?
The ROI for video marketing has increased as it becomes easier to produce video content. Lower production costs, shorter production timelines, increasing ease of in-house creation, and custom video creation templates have all contributed to the uptake of video as a popular marketing tool.
Video makes it easy to reach more people. While YouTube remains the preferred platform for consuming video content, people are watching more video on Facebook and other video friendly social media sites. As of 2019, YouTube records over 1.9 Billion logged-in users each month, with over a billion hours of video watched each day. Facebook video ad views are up by six percentage points at 47% compared to 41% for YouTube. As of 2019, Facebook Stories had 500 million daily users with even more on Instagram!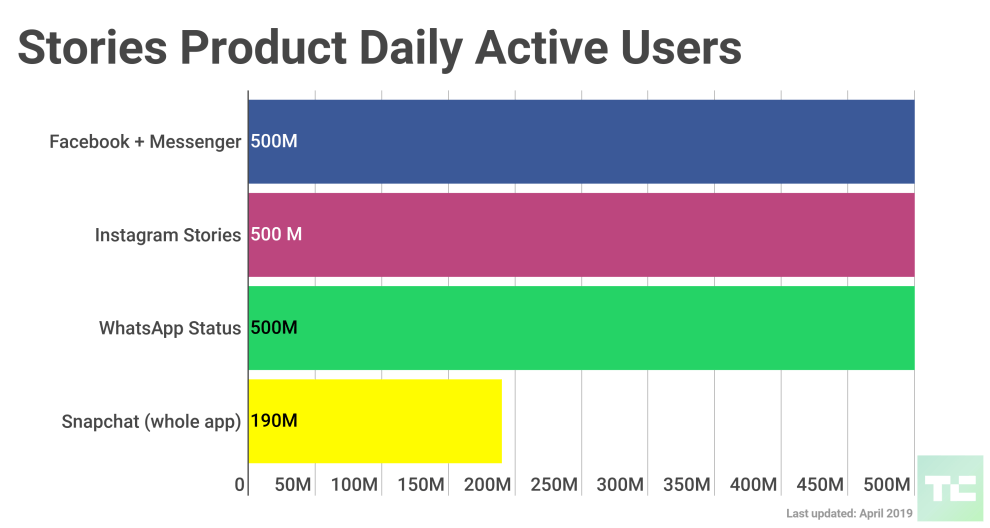 Video is a great way to improve your online conversion rates.
> According to a recent CISCO whitepaper, mobile video traffic now accounts for more than half of all mobile data traffic.
> Forbes reports that 90% of customers say video helps them make buying decisions. And 64% of customers say that seeing a video makes them more likely to buy.
> The average conversation rate for websites using video is almost double the rate compared to websites that don't use video content.  
> According to data published by Unbounce, offering website visitors an explainer video to demonstrate the value in your offer can boost conversions by up to 20%.  
> A fitness brand ran an A/B test on their sales page and saw a 46% increase in click-throughs to the purchase page from the sales page that included a video.
What is the most popular type of content for video marketing?
Customers love video as a learning tool. How-to videos and explainer videos that help potential customer to understand your product or service are among the most effective forms of video marketing. Video also makes it easy to spread the word on product releases, company announcements, special offers, and staff profiles. Entertaining or funny videos that highlight the human side of your company help consumers to feel a personal connection with your brand.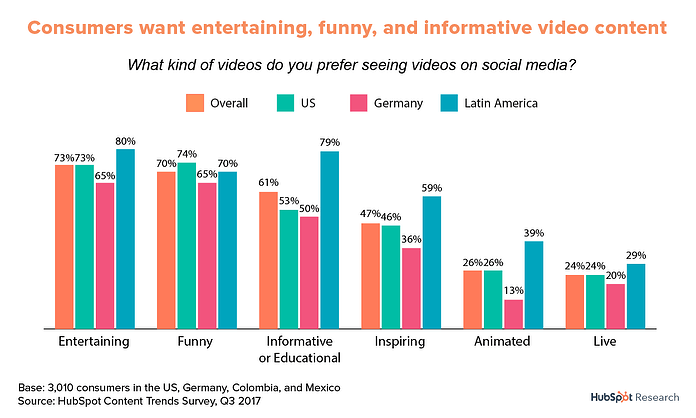 Video Content for Social Media
The two most successful types of video content for increasing engagement as part of your social marketing campaign are Livestreaming and Storytelling.
Live-streaming – In addition to YouTube and Twitch, social media sites like Twitter, Facebook, and Instagram all make it easy for businesses to share their most exciting and special moments in real time. This particular form of video content is great for sharing your more personalized moments or offering "insider access" to your audience.
Storytelling –  Almost all the major social media platforms have built-in tools to help you create visual stories and post them temporarily. For example, Facebook Stories posts stay viewable for 24 hours and you can add all sorts of visual enhancements and filters. Because the content is only live for a short time, there's plenty of room for experimentation, creativity, and humor. Businesses that take advantage of these additional networks to share with their audiences are reaping the rewards.
Not sure where to start with video for your business?