How Important are 5-Star Online Reviews?
Reputation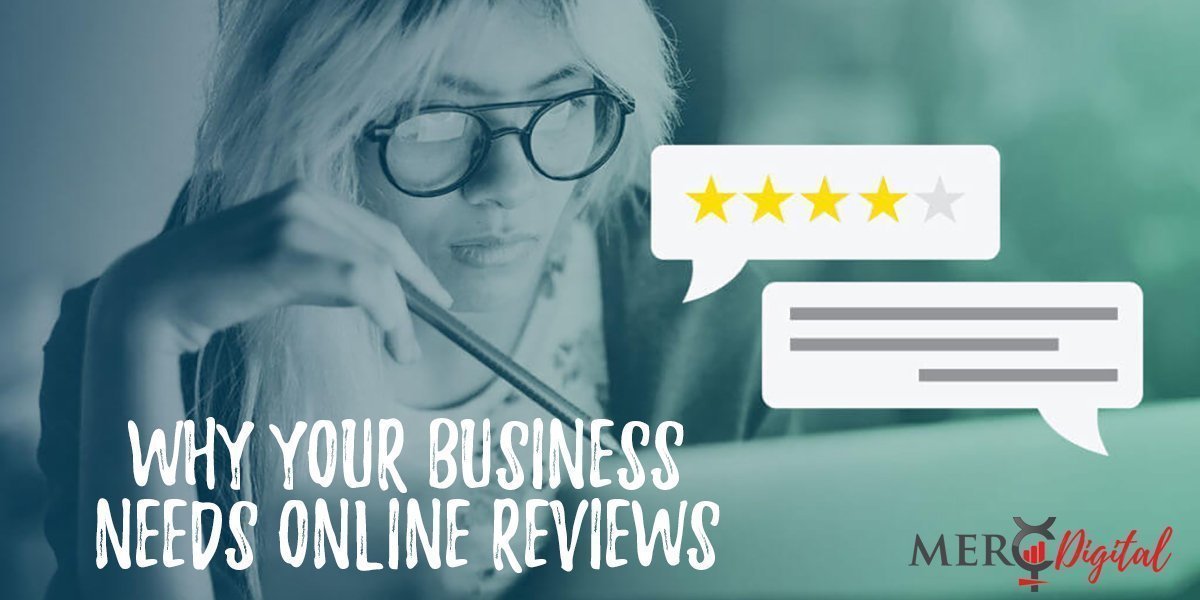 Your business's online reputation can be your strongest asset or your biggest liability.
A great reputation depends upon having the trust of your audience. Building trust starts with managing your relationship with existing customers, creating loyalty towards your business, and demonstrating that loyalty to potential customers. The best way to do that is with online reviews. Seeking regular feedback can help improve your customers' satisfaction with your brand, product, or service. This leads to repeat purchases, positive testimonials, and an increase in sales.
Key Statistics for Online Reviews and Testimonials
78% of consumers say they trust online reviews from strangers to help inform their purchasing decisions.

91% of 18-34 year olds trust online reviews as much as personal recommendations.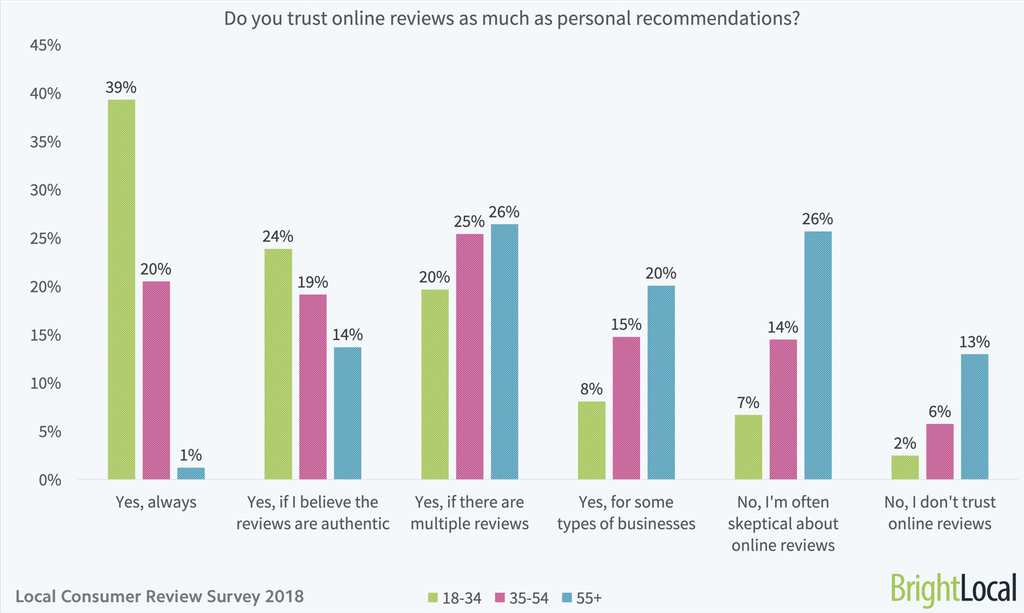 86% of consumers read online reviews before visiting local businesses (increasing to 95% in the 18-34 age demographic).

89% of consumers will read and consider a business's responses to posted reviews.

73% of consumers said positive customer reviews made them trust a business more.

50% said negative reviews made them question the quality of a business.
When it comes to shopping online, almost half of U.S. shoppers said site reputation and product reviews were primary factors in influencing their decision about where to shop online – with free shipping being the most influential factor!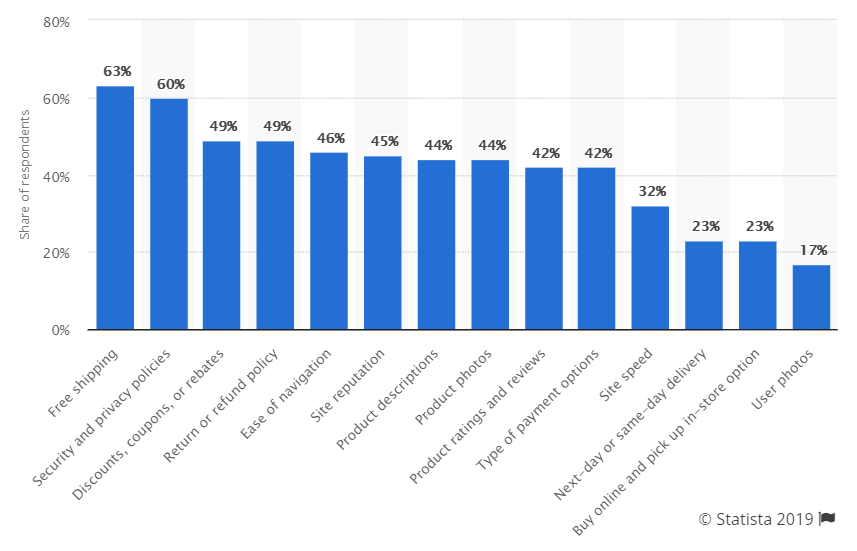 Cultivating a 5-star online reputation should be a digital marketing priority. All other marketing investments in social media, improved SEO, and PPC campaigns will lead perspective clients to search for client testimonials and customer reviews.
5 Reasons your Business Needs Online Reviews
1. Reviews are the Ultimate Social Proof
The opinions of your past clients will influence your perceived reputation. Highlighting positive reviews on social media is a great way to share your successes. Happy customers want to share their experiences and love to know you value their business enough to include their feedback on your social feeds. You can also boost customer loyalty by offering incentives to customers who tag your brand in a post on social media.
B2B companies will also benefit from the added exposure. Sharing the positive reviews of industry partners is a simple way to network and demonstrate business connections.
2. Reviews Let you Open a Direct Dialogue with Customers
Having a conversation with your customers is a great way to spread the word about your brand. Consumers today expect companies to respond to their posted reviews. Thanking them for taking the time to leave feedback and sharing in their happiness makes your customers feel like valued members of your brand community. 
More importantly, the way you handle negative reviews could mean the difference between a new customer or a lost opportunity. Bad reviews present you with a unique opportunity to display your customer service skills and win over new clients. Consumers want to be happy! They are often more than willing to give you a chance to solve their problem, and will generally edit their rating if you take to the time to make them happy.
3. Reviews Build Trust
A higher number of reviews demonstrates your reliability and consistency. Highly detailed and specific reviews can give perspective clients a personal insight into what your customers like about you and your product. Recent reviews are the best social proof of your current relevance, and are also given more weight in terms of search engine ranking. Many consumers say they distrust businesses who have less than a 3 star rating. 
4. Reviews Make you More Visible
Online review sites like Yelp and Google Reviews dominate search results for almost every keyword with commercial intent. People looking to buy will search for the "best smartphone" or the "best financial adviser for retirement" or the "best hairdresser in Dallas", all with search results that show star ratings on review sites. It's essential that you improve your presence on review websites by growing your customer testimonials and ratings.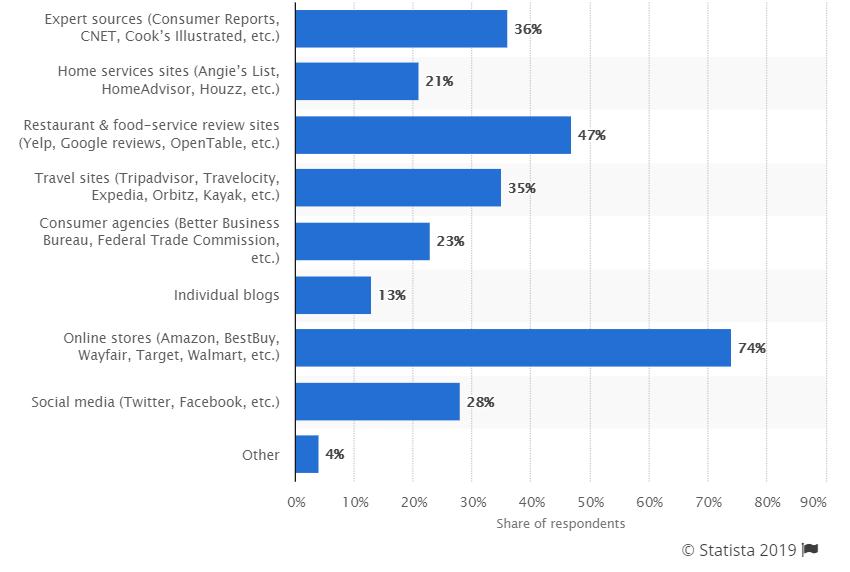 5. Reviews Boost Sales
Online reviews have a proven impact on sales. Improving your online rating and showcasing reviews will have a positive impact on your bottom line. After reading a positive review, the majority of consumers will visit the business's website or store. An increase of just one-star in Yelp rating has been shown to lead to a 5-9% increase in revenue. Higher review ratings deliver increased conversion rates, larger order sizes, and generate more repeat business.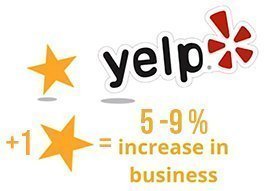 Need Help Managing your Reviews and Reputation?
Your online reputation matters now, more than ever. What are you doing to manage yours?
Your Reputation Management plan must involve developing a strong review acquisition and display strategy.
MercDigital offers several services for improving your online presence and reputation. These include managed Review Requests, Review Responses, Loyalty Programs, and easy to use Video Testimonial platforms. Our strategies make it easy for you to get great user reviews by making it simple for your customers to leave feedback.
Once you've got a collection of 5-star user reviews, how are you going to use them to drive sales?
Displaying your customer testimonials on your website is the ideal way to boost your online reputation and offer social proof of your business performance. If you're like many of today's online businesses, your website is your storefront. Your customers will research your products and make a decision about purchasing without ever speaking to a sales rep. Your website and previous consumer reviews will do the selling for you. If you rely on your website to drive leads and sales, you need to get your positive reviews front and center for both desktop and mobile users. MercDigital will optimize your website conversions by including a Review Display Widget on your landing page. Contact us to find out how we can help you can improve sales by managing your online reviews.
Want more advice on digital marketing or up-to-date news on the latest strategies and marketing solutions? Follow us on Facebook or Twitter. 
Discover More of MercDigital's Marketing Services
Ready to find out more?
Contact us to see how MercDigital can help grow your business.