Lead Management Solutions for Your Business
Impression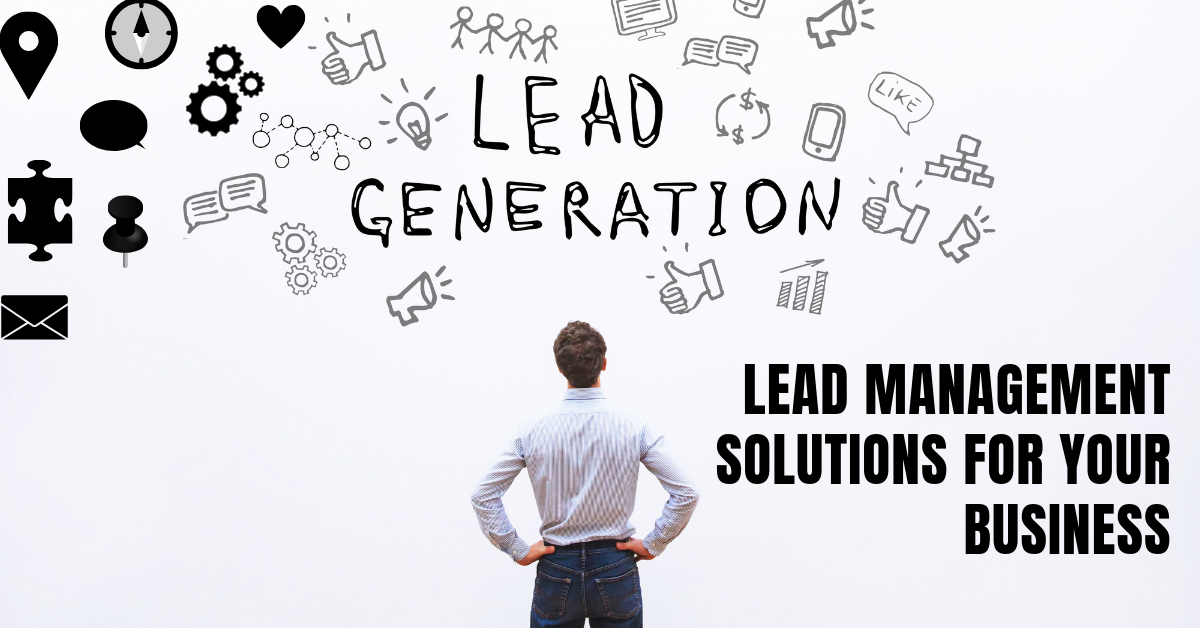 Your business needs a streamlined process to attract buyers, nurture them, and then deliver win-ready leads straight to your sales team.
Successful lead generation systems do more than just collect contact information – they manage your top-of-funnel leads and build engagement.
Consumers form opinions about your brand and make decisions before they ever interact with your sales team. The abundance of readily available information online means consumers are in command of their own buying journey. It's essential that you find new ways to reach your potential customers and get heard above the noise. The information you put in front of your audience has to grab their attention and maintain their interest – otherwise they'll move on to someone else. It's not just about getting found, it's about building trust and nurturing your relationships.
A great lead management strategy will help you build trust and maintain the interest of your potential customers throughout their buying and self-education process. You need to make sure your leads form a great impression of your brand and its products or services before they're even ready to contact your sales team.
Companies with solid lead generation and management systems achieve better sales productivity and higher revenue growth. MercDigital can show you how to use nurturing strategies to generate quality leads so your sales team can focus on hot prospects rather than waste their time reaching out to unqualified leads.

Why is Lead Nurturing Important?
50% of qualified leads are not quite ready to buy when they first convert.
How do you influence potential customers and develop a relationship with them before they reach your sales team? Our Lead Management services and solutions help you attract buyers and nurture them with personalized campaigns, so when they are engaged and ready, your sales people can step in and close the deal.
Lack of lead nurturing is one of the most common reasons leads don't convert to customers. So, how do you nurture leads so they turn to you for the solution to their problems?
Relevant and uniquely personalized nurturing campaigns ensure you build strong relationships with qualified prospects regardless of the timeframe of their purchase intent. Lead nurturing has the goal of earning the customers' long-term loyalty so you're there when they're ready to buy. When done well, lead nurturing plays a critical role in maintaining relationships with both customers and prospects. Without lead nurturing, leads who aren't immediately ready to purchase will simply disappear.
MercDigital's lead generation tactics helps your company increase brand awareness, engage your audience, build relationships, generate qualified leads, and ultimately close more deals. We understand the process buyers go through when considering making a purchase. We can help you collect the contact information of potential leads and then build a relationship with them, so they turn to you when they are ready to become customers.
Our lead management systems give you the tools you need for long-term lead nurturing that will deliver true financial returns. We offer a range of strategies to engage and nurture at each step of the buyers' journey.
| Lead Management Tools | Lead Generation Strategies |
| --- | --- |
| • Lead scoring | • Content marketing and blog articles |
| • Lead nurturing | • Website user experience |
| • Testing and optimization | • Social media |
| • Lead generation metrics | • Email marketing |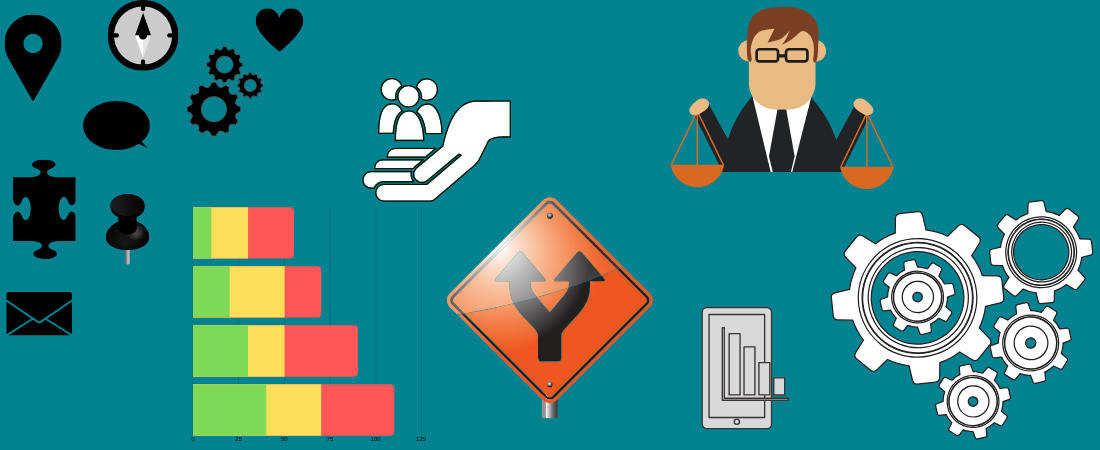 Lead Management Tools
Lead Scoring – Rank your leads according to their sales-readiness. Don't miss potential opportunities by misreading key engagement metrics. Find out if your new leads are qualified potential buyers. Do they fit your demographic and behavioral criteria? Demographics will tell you if a prospect fits your ideal buyer profile. And behavioral scoring measures variations in clicks, keywords, web visits, and social interactions. Good lead scoring systems allow you to more accurately read buyer intent and adopt a nurturing strategy to suit.
Lead Nurturing – Engage your potential buyers anywhere along their buying journey with automated, personalized campaigns. Deliver a cohesive and compelling story across all of your marketing channels. Maintain meaningful communication – your engaged leads expect regular emails or new offers on social media! Make sure your followers have easy access to information that's tailored to their needs. Your goal with nurturing should be to stay in touch and develop a relationship over time. Don't be too promotional. Early-stage buyers want relevant, educational, and entertaining content. Save your sales pitches for your bottom-of-funnel prospects.
Testing and Optimization – When it comes to successful lead generation, the more you test, the more you know. You can't optimize your lead generation systems unless you first put in place a system to test it. Which message, copy, or creative resonated the most with your target audience? How often does your audience like to receive emails? How does ad spend on display ads influence potential buyers? How do variations in landing page or CTAs alter conversion rates? Run A/B split testing to find out! Best practices suggest your variations should run for at least a week and produce a minimum of 100 conversions before you compare results.
Metrics – Lead generation and conversion metrics let you prove and improve your marketing by tracking results. Powerful, yet easy-to-use reporting lets you accurately tie your marketing efforts to revenue, so you can identify successful activities throughout your funnel.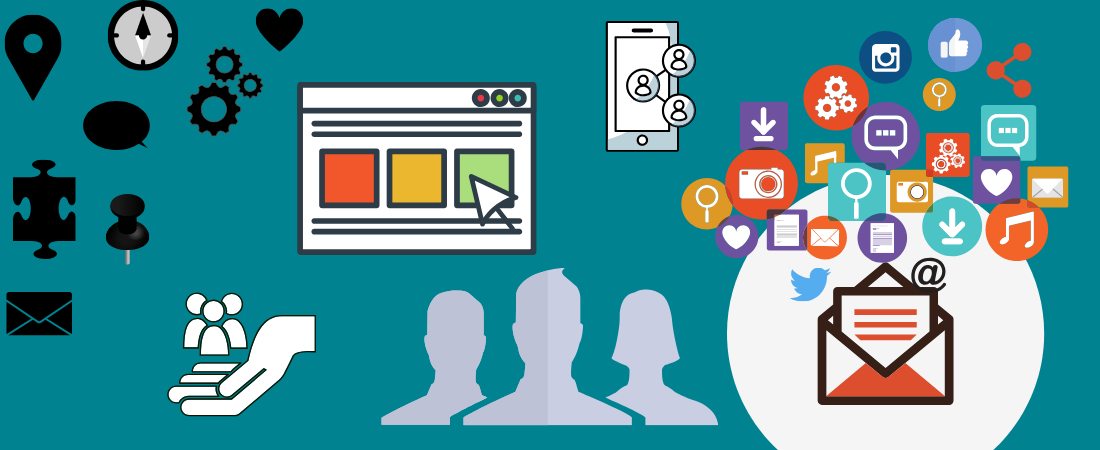 Lead Generation Strategies
Content Marketing – Content is the foundation of your lead generation efforts. Quality content drives profitable customer action by ensuring that you stay top-of-mind with relevant information that educates, inspires, entertains, and begs to be shared. Effective content marketing will build a loyal and engaged audience, shape a brand preference, and ultimately determine future purchases.
Content comes in many forms:
infographics

consumer checklists

surveys

case studies

eye-catching visual content

and more.
Website Experience – Your website is where you turn leads into customers! Intuitive conversion paths and easy website usability is essential. Approximately 96% of visitors to your website are not ready to buy, but they could be persuaded to leave their contact information in exchange for valuable content. A good lead capture form provides enough information to assist with lead scoring, without scaring away your potential buyer. In general, short forms out-perform long forms both for conversions and for information accuracy. Personalization platforms let you greet returning visitors. Real-time chat makes sure someone is there to answer their questions. Social media share options make it easy to spread your content to a wider audience. Offer a subscription service to your blog so interested leads can easily get the information they want.
Social Media – Tapping into social media is a great way to boost your lead generation and management efforts. For the best results, focus on offering valuable content and solid offers with strong calls-to-action. But don't forget that the power of social media lies in its ability to let you connect with your customers! Social media is a two-way street. Personal responses to your followers and engaging, authentic posts that put a personal face on your brand will turn your 'likes' into leads.
Sometimes, organic social media isn't enough on its own. Boost your presence with paid ads or get creative with peer-to-peer influencing. Everyone loves a chance to win! Social media contests can be a fun and interactive way to promote social sharing. They also provide the best social proof of your brand's value. When it comes to lead nurturing, it's important to find a balance between offering content that is valuable for brand positioning, and offering content that is engaging and shareable on social channels.
Email Marketing – Personalized emails can deliver relationship-building communication at every stage of your sales funnel. Offering trustworthy, relevant, conversational, and coordinated emails is a great way to nurture your leads and bring them closer to becoming a customer. Sophisticated email marketing systems will let you schedule emails for the most effective open rates, capture IP address at sign-up for list segmentation, and monitor post-read activity. A compelling and clear call-to-action is a crucial element of any lead generation email campaign. Most importantly, be conversational, and don't be afraid to get creative! Email is the perfect opportunity to communicate your unique brand message.

Improve Your Lead Quality and Streamline Your Sales
Are you ready to find out more? Learn how our lead generation and lead nurturing strategies will fill your sales funnel with a continuous stream of high-quality, qualified leads. Contact a MercDigital lead generation expert to discuss your business needs. We'll help you engage and nurture your audience. 
Want more advice on digital marketing, up-to-date news, or marketing inspiration? Follow us on Facebook or Twitter. 
Discover More of MercDigital's Marketing Services
Ready to find out more?
Contact us to see how MercDigital can help grow your business.